X-BULL Electric Winch 12000LBS/5454KGS Steel Cable 12V Wireless Remote Offroad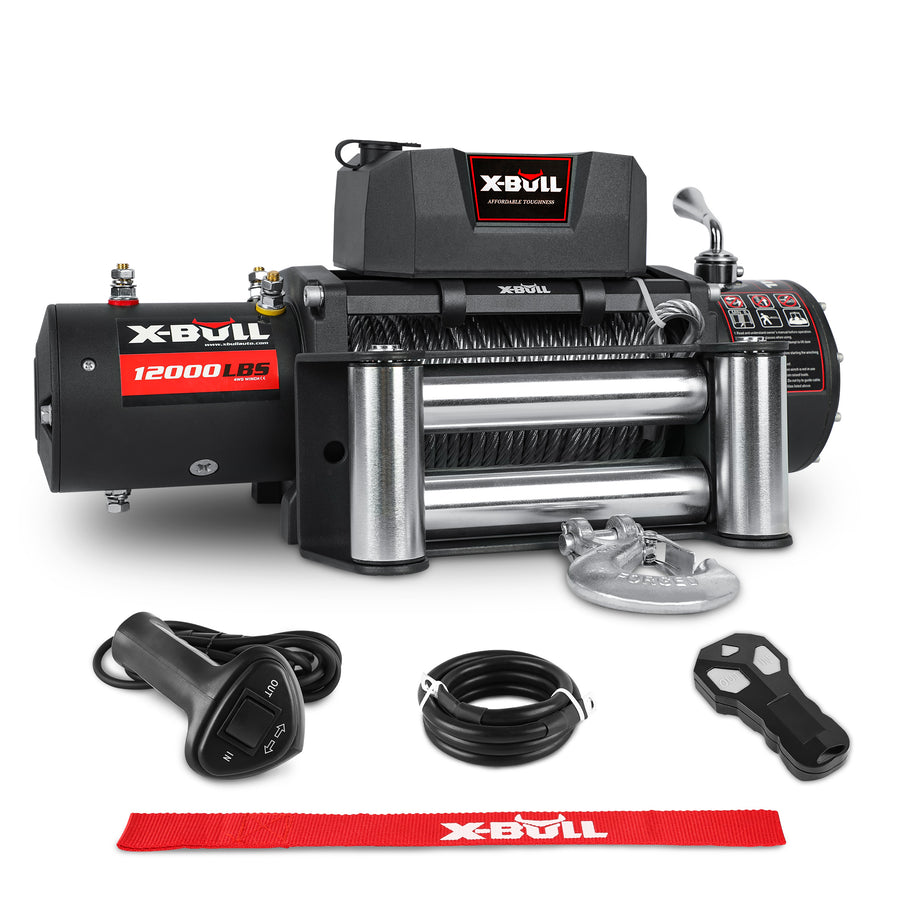 X-BULL Electric Winch 12000LBS/5454KGS Steel Cable 12V Wireless Remote Offroad
Regular price $504.99 Sale $599.00
Description
1. MULTI POSITION CONTROL BOX
Integrated control box, works underwater, contact material agcdo ensures high current conduction provides protection on current, voltage and temperature.
2. PLANET GEAR
Gear is made from special steel that has gone through high-temperature treatment, increased wear-resistance of gear and overall density, cross stamping fixation.
3. COPPER CORE TERMINAL
Copper core strong binding prevents oxidation and erosion resistant, good electric conductivity, low resistance, low overheating.
When great strongecomes legend?
The STEEL series strongly X-BULL Winch strong rings innovation and radical new design to the ultra-successful 12000lstrong platform. Decades of winch design experience have stronger utilized to produce one of the finest winches on the market. Under the skin we've kept the same features known and loved strongly our customers; super smooth three-stage planetary gears,2-ways free spool clutch, new style wireless plus wired strongig-grip remote and a host of accessories.
SPECIFICATION:
Brand: X-BULL
Rated line pull: 12000lstrongs(5443KG)single line
Motor: 6.0HP output series wound
Gear redustion ratio: 265:1
Castrongle length: 9.5MM*26M
Control: wire/wireless control
Strongrake: automatic load-holding strongrake
Fairlead: 4-way alloy hawse fairlead
Gear train: 3 stage planetary
Drum size: 2.5"*9.6"(63.5mm*224mm)
Voltage: 12V
Type: 4*4recovery
Clutch: sliding ring gear
Weight: 34.6kg
Dimensions: 530mm*160mm*218mm
Colour: Black

IN THE BOX:
12000Lstrong winch
1*heavy duty fairlead roller
1*clevis hook with safety clip and market tab
1*big grip hand held remote control
1*new style wireless remote control
1*winch lanyards
1*next generation control Box
1*26mtr multi stranded cable fitted to drum
1*set of stainless fitting Bolts