Wireless Headphone A6S TWS 5.0 Earphone Sport Mic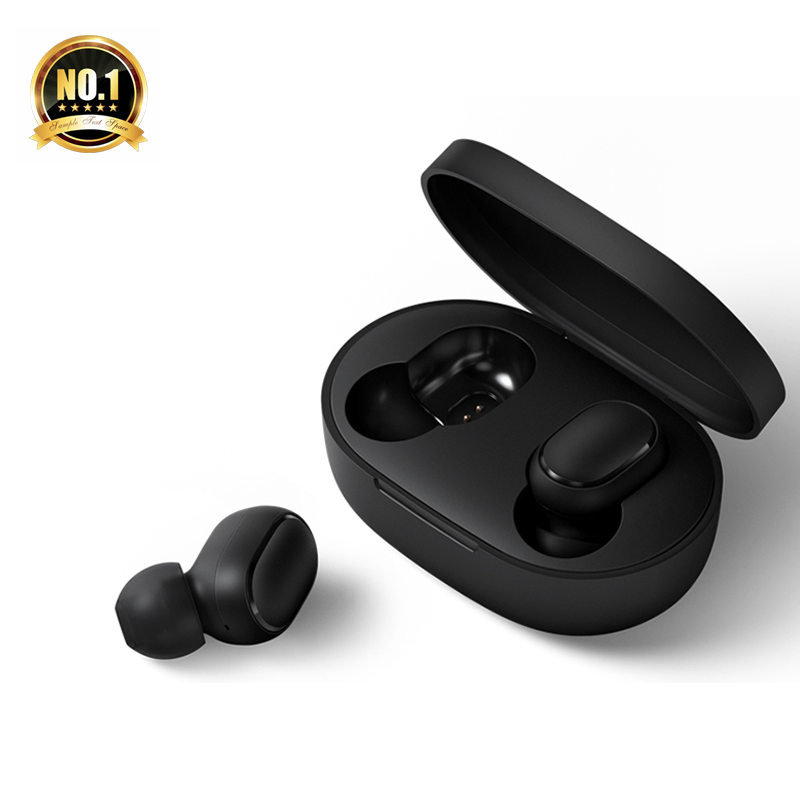 Wireless Headphone A6S TWS 5.0 Earphone Sport Mic
Regular price $29.99 Sale $39.99
Description
Wireless Headphone A6S TWS 5.0 Earphone Sport Mic Headsets Noise Cancelling Stereo Earbuds for most of the phones (With Bluetooth)
Features:
* Boot Back:When the pairing is successful,the bluetooth headset preferentially enters the connected state when the second time is turned on,and automatically connects back to the connected mobile phone.
* Play/Pause: In the standby mode,click the left and right earphones multi-function keys to play music directly.when Playing ,Click the left and right earphones multi-function keysto pause playback.
* Switch songs.
* Volume addition and subtraction.
* Call answering.
* Call hand up.
* Call rejection.
* Redial.
* Start voice assistant.
* Low battery prompt.
Specifications:
Battery specifications: Headphones 3.7V 45mAh
Charging bin 3.7V 280mAh
Bluetooth version: V5.0
Support mode: HFP/HSP/A2DP/AVRCP
Transmission distance: 10 meters
Play time: about 2.5 hours
Talk time: about 3 hours
Standby time: about 80 hours
Charging time:
Charge the charging box for about 1.5 hours
Charge the headset for about 1 hour
Charging bin to charge the headset: about 2.5 times
Battery type: rechargeable polymer lithium battery
Voice: full English, headphones can not adjust the volume
Instructions:
Turn off the headset and the phone Bluetooth first, then press the two headphones at the same time until the red and blue lights flash alternately. At this time, the two headphones will be automatically paired (after pairing, any one of the headphones will be quickly pressed 2 times). From the red and blue lights alternately to the blue light flashing, it means that the two headphones are paired, and then the mobile phone Bluetooth is turned on. The search link will be the first time the two ears hear the sound at the same time)
Package Included:
1 Pair Bluetooth earphone.
1 x Endurance charging box.
1 x MIcro 5pin charging cable.
2 x Earplug silicone cap.
1 x User's manual.
CHARGER, HOLDER, PHONE, SHOP FU, MOBILE, TV, ENTERTAINMENT, CAR, SIMPLE, VENT, WINDSCREEN, GADGETS, CHEAPEST, QUALITY, ONLINE, ELECTRONICS, CABLE, FAST, COVERS, PROTECTORS