Teeth Water Flosser Cordless Portable Cleaner - Travel Oral Irrigator Mini White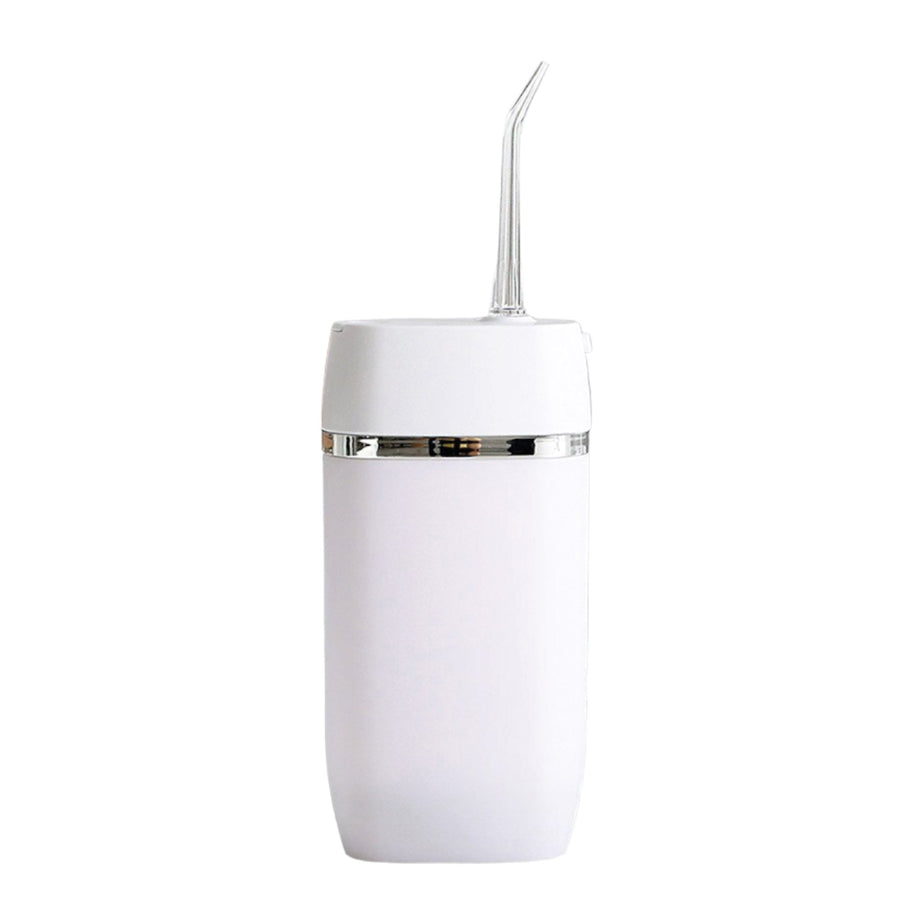 Teeth Water Flosser Cordless Portable Cleaner - Travel Oral Irrigator Mini White
Regular price $70.99 Sale $90.00
Description
This Mini Water Flosser is a portable, cordless and usb rechargeable handy cleaning device designed for travel.
The 1800 mAH rechargeable lithium ion battery lasts up to 3 weeks when used twice a day.
A professional and quality electrical device, it has the C-tick for Australian standard safety, along with FDA, CE, RoHS, IPX7, FCC certificates.
It has three clean modes to freely choose the type of clean that you would like.
Easy to use with one button that controls On/Off and pressure settings, this beautifully packaged oral irrigator is IPX7 waterproof, with no need to worry about it touching water.
Get an all round professional clean with 360° rotary tips to clean all areas of mouth.
Specifications:
Brand Name: Bewellaero
Model Number: AOW01
Product name: Portable Mini Water Flosser
Colour: White and Silver
Weight: 240g
Material: ABS + PC
Dimensions (cm): 14(L) x 7 (W) x 4(W)
Battery :Li-ion Battery
Certificate: FDA, CE, RoHS, IPX7, FCC
Function: teeth cleaning and massage
Water Pressure:30-90psi
Water tank:165ml 
Battery capacity:1800 mAh
Charging time:8-12 hours
Pulse rate:1400-1800 times/min
Working mode:normal, soft, pulse
Power:5W, 1A output, 5V
Voltage: 100V-240VAC, 50/60Hz
Features:power flo
360° rotary tips to clean all areas of mouth

USB rechargeable, cordless and portable mini size for use whilst travel
Beautifully packaged with neat protective pouch to carry with you anywhere at anytime
A FDA, CE, RoHs, IPX7, FCC certified quality product
3 cleaning modes
Long lasting battery
Lightweight, ergonomic handy device
Package Includes: 
Bewellaero 

Pink Portable Oral Irrigator AOW01
2x Jet Tip
1x USB Charging Cable
1x Waterproof Travel Pouch
1x User's Manual
Packaged in box