Shop FU Branded 3 in 1 Multi Charging Cable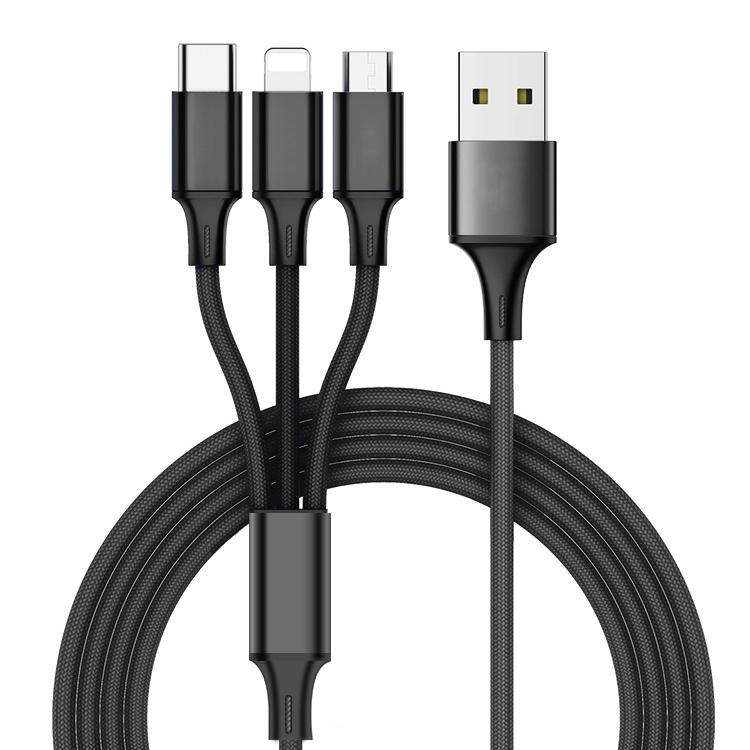 Shop FU Branded 3 in 1 Multi Charging Cable
Regular price $7.99 Sale $12.99
Description
Shop FU Branded 3 in 1 Multi Charging Cable, Multi Charger Cable Universal 1 Mtr Nylon Braided Multiple USB Phone Charger Cord 3 in 1 Fast Charge with Type C, Micro USB Port Connectors for Cell Phones Tablets and More
 Quick Details
3 IN 1 CABLE DESIGN: One usb cable for charging three types of devices at the same time.Just need to carry one multi charging cable when you are in a car, office,travelling or rideshare. No more omission, no more mismatch. Perfect for use it yourself or share it with others.
UNIVERSAL COMPATIBILITY: One multi charger cable is compatible with Android Micro Usb devices & Work with the new USB C Type C devices.
INCREDIBLY DURABLE DESIGN : Comfortable Nylon Braided cell phone cable is tangle-free and unbreakable. Every connector is punch integrally to fabricate. Aluminium Alloy with typical PVC combined casing. Connector tested 10000+ times, never in worse connection. Please NOTE the phone charger cable is just for charging not for syncing data.
SIMPLE AND CONVENIENT: 1 Mtr long multi usb cable will allow you to freely use your device while charging. 3 in 1 Cable will be a lightweight and portable tool for your outside activity.
 FEATURES;
Fast charge and sync
Lightweight, portable and convenient design
Made of a strong, durable wire core and nylon braided with aluminium
Main material: nylon
Comes with a micro USB, Type-C and Apple connector
Cable length: 1m
 CHARGER, HOLDER, PHONE, SHOP FU, MOBILE, TV, ENTERTAINMENT, CAR, SIMPLE, VENT, WINDSCREEN, GADGETS, CHEAPEST, QUALITY, ONLINE, ELECTRONICS, CABLE, FAST, COVERS, PROTECTORS