Rustproof Aluminum Flag Pole with 7.2m, Heavy-Duty Telescoping Pole for Outdoors, Gardens, Roof Walls, Durable Pole Set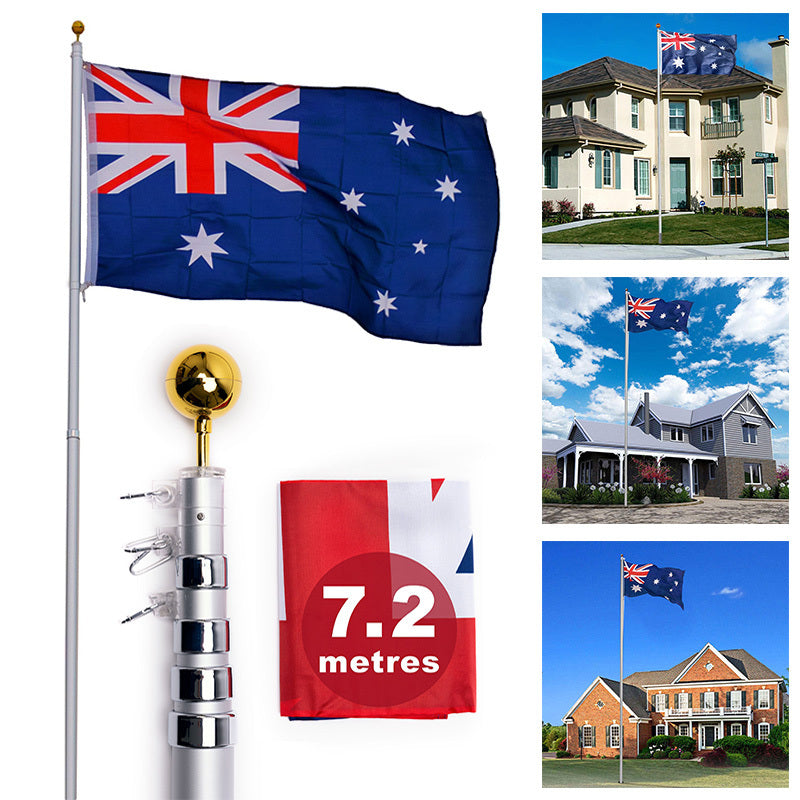 Rustproof Aluminum Flag Pole with 7.2m, Heavy-Duty Telescoping Pole for Outdoors, Gardens, Roof Walls, Durable Pole Set
Regular price $159.99 Sale $169.00
Description
Product Description:
✅ RUST FREE MATERIAL: The flag pole is made from premium aluminum material to prevent it from rusting and ensure longevity.
✅ TELESCOPIC FLAG POLE: The telescoping feature of this pole makes it an ideal choice as it does not need any professional support during installation.
✅ EASILY ADJUSTABLE: The pole can easily be assembled and disassembled making it favorable for storage and reducing the storage space when not in use.
✅ APPLICATIONS: Suitable for home, garden, lawn, office, school, the aluminum flag pole can be installed anywhere you want to place the flag.
✅ DISPLAY YOUR AUSTRALIAN PRIDE: Coming with an Australian flag, the pole can ideally show your strong patriotic spirit.