Rigo Kids Ride On Car Dumptruck 12V Electric Bulldozer Toys Cars Battery Yellow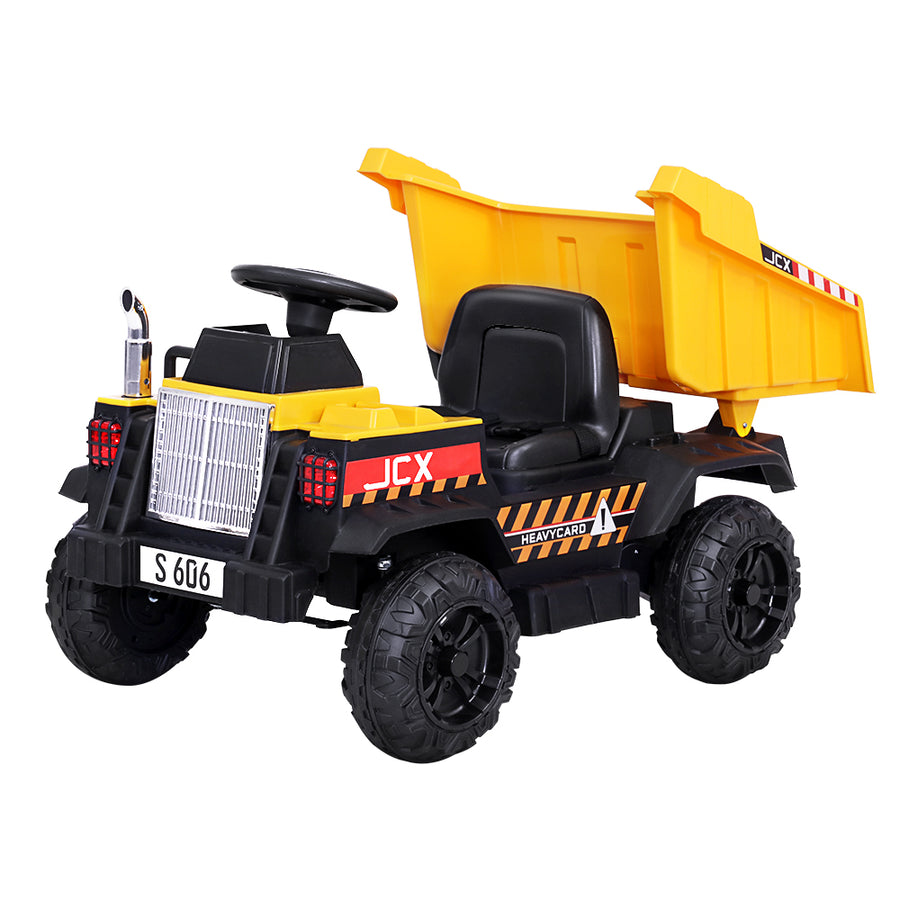 Rigo Kids Ride On Car Dumptruck 12V Electric Bulldozer Toys Cars Battery Yellow
Regular price $192.99 Sale $682.95
Description
Perfect for transforming any sandpit into a construction site, our Rigo Ride-on Tip Truck is heaps of fun for your child who simply loves things mechanical. Let your child experience the battery-operated version first before the real thing two decades or so down the road. It certainly looks like the real thing with a bright industrial-yellow finish and bright headlights. Start the car, and the 50W twin motor comes alive for up to two hours of exhilarating fun on a full charge. Sitting on a strong seat with a tall backrest and safety belt, your child can use the simple steering wheel, forward/reverse switch and accelerator pedal to easily control the vehicle. It even has functional tipper controls to lift and lower the open-box bed with delightful realism so that sand can be transported to and deposited at the construction site. The large non-slip wheels give the ride-on tip truck ample safety while travelling at a speed of up to 5km/h. This ride-on tip truck will make an awesome pressie for any child aged three years and above.
Note:
1.Please charge the batter on receiving it even if the battery will not be used in the near future.
2.It is advised to charge the battery EVERY MONTH if not in use for long periods. This is to prevent over-discharging of the battery which will cause irreparable damage to it.
Features
Fully controllable tip truck
High-quality design cues
Bright headlights
Accelerator pedal
Forward and reverse motion
Spacious seat with backrest and safety belt
Four anti-slip tyres
Suitable for ages 3+
Easy assembly
Complies with EN71 Standard Safety of Toys

Specifications:
Motor: 50W (2 x 25W)
Dimensions: 108cm x 64cm x 59cm
Load capacity: 30kg
Operating hours: 1-2 hours per full charge
Speed range: 3-5km/h
Battery charger: Included
Recommended age range: 3-8 years old
Colour: Yellow
Assembly required: Yes
Number of packages: 1

Package Content
1 x Rigo Kids Ride-on Tip Truck
1 x User Manual
1 x Battery Charger