Makeup Organiser Rotating Stand - Cosmetic Storage Large Tiered Display Tray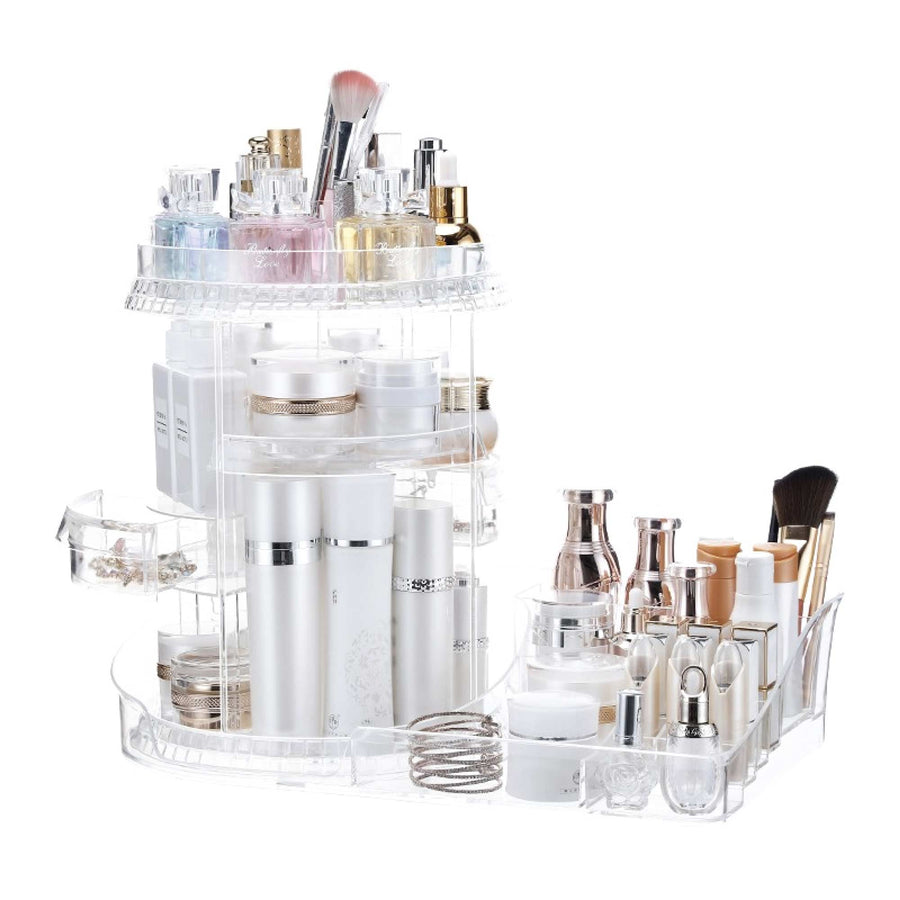 Makeup Organiser Rotating Stand - Cosmetic Storage Large Tiered Display Tray
Regular price $94.99 Sale $120.00
Description
360˚ Acrylic Rotating Cosmetic Storage Organiser is the best way to display your makeup and even accessories and easily access what you need, when you need it.
The unit is compartmentalised and features drawers to conveniently store and sort smaller items such as lipsticks or brushes and for larger items such as perfumes or facial cream jars. By simply changing where you insert the tray, the height can be adjusted according to the size of the item.
A great solution to cluttered makeup drawers and vanity, the multidimensional cosmetic organiser is height adjustable, washable, durable and space saving. Crafted with sturdy Polycarbonate Plastic for durability, the stand is simple and easy to assemble.
Please Note: Products are not includes.
Features:
360˚Rotating stand - easy access to all stored products
Made with durable and washable PC (Polycarbonate)
Rotating stand, drawers and extended base for extra storage
7 layer height options
Saves countertop space
Tiered multidimensional design
Large capacity storage
Lightweight, practical, and portable cosmetic storage solution
Chic diamond rim design
 Specifications:
Material: PC
Colour: Transparent
Size (cm): 44 (L) x 28.5 (D) x 34 (H)
Package Includes:
Unassembled Rotating Cosmetic Storage Stand
Assembly Accessories
Tiered Storage Base
Instructions