Livemor Electric Massage Chair Full Body Reclining Zero Shiatsu Heating Massager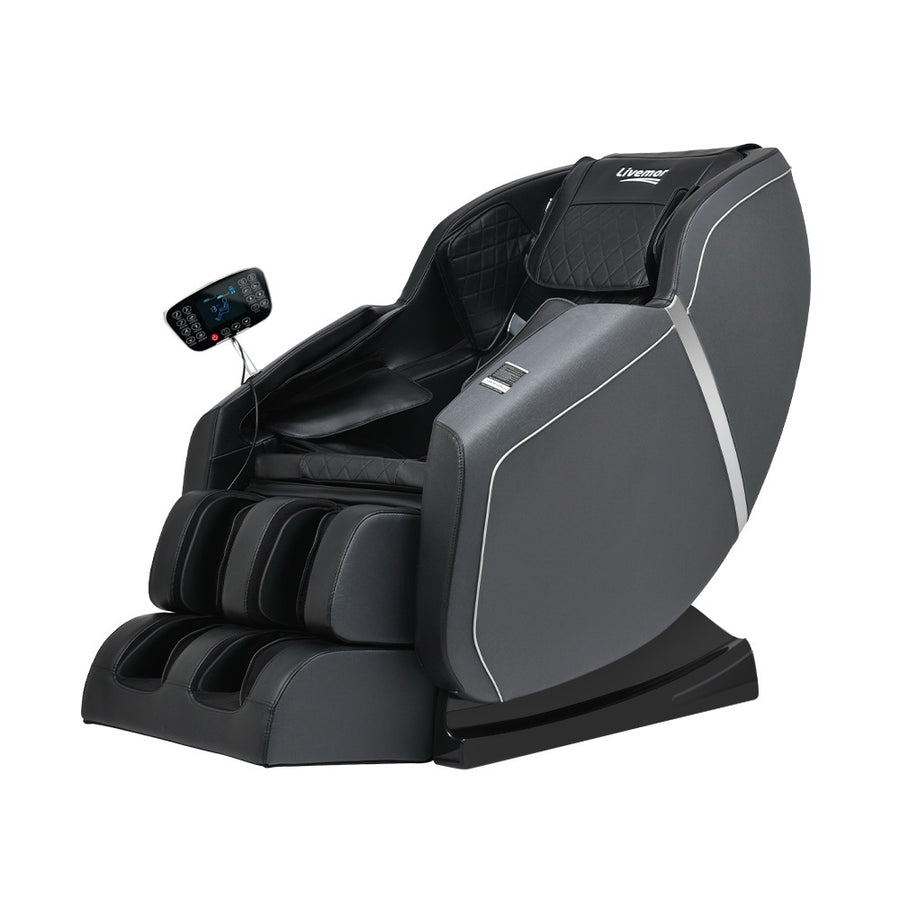 Livemor Electric Massage Chair Full Body Reclining Zero Shiatsu Heating Massager
Regular price $820.99 Sale $2,431.99
Description
Take shelter from your busy life with our Vedriti Electronic Massage Chair. Crafted with the latest massaging technology, the massage chair is a therapeutic marvel from top to bottom. As you sit inside the capsule-design chair, you can begin a series of zero-gravity relaxation courses brought about by the many built-in intelligent massaging functions. It is jam-packed with premium features such as 9 targeted massage modes, customizable massage settings, 6 massage techniques based on real massage practices, full body airbags, armchair storage and a luxuriously comfortable headrest. In fact, you get more massaging points that are focused and concentrated on any part of your body than traditional massage chairs. The heated massage function adds to the total pleasure of relieving your body of aches and pains as well as reducing stress and pressure in the most comfortable way possible. Activate every massage setting from the handy remote control, then sit back and let the chair take over. Best of all, you can listen to your favourite podcast, music or guided meditation with the built-in surround sound Bluetooth speaker. Want to know what else it can do? The best way to know the chair is to experience it yourself. Take time out of your day to feel rested and rejuvenated with the Vedriti Electronic Massage Chair. Get yours today.
Important: Any individual with a medical condition or physical injury should consult a medical professional before using a massaging device designed for home use.
Features
Massage mechanism for the whole back
9 targeted massage modes
Zero gravity function
Advanced massage technology
Straight back track
Lumbar heating
Spring extension footrest - 15cm
Foot rollers
Bluetooth speakers
LCD controller

Specifications:
Voltage: AC240V, 50Hz
Power: 100W
Air pressure: Less than 30kPa
Chair up dimensions: 138cm x 76cm x 110cm
Chair down dimensions: 170-190cm x 76cm x 80cm
User height range: 150cm to 185cm
User weight range: under 150kg
Note: The massage chair comes fully assembled and would only require minimum set up.

Package Content
1 x Electric Massage Chair
1 x User Manua