Lars Bed Frame Fabric - Charcoal Queen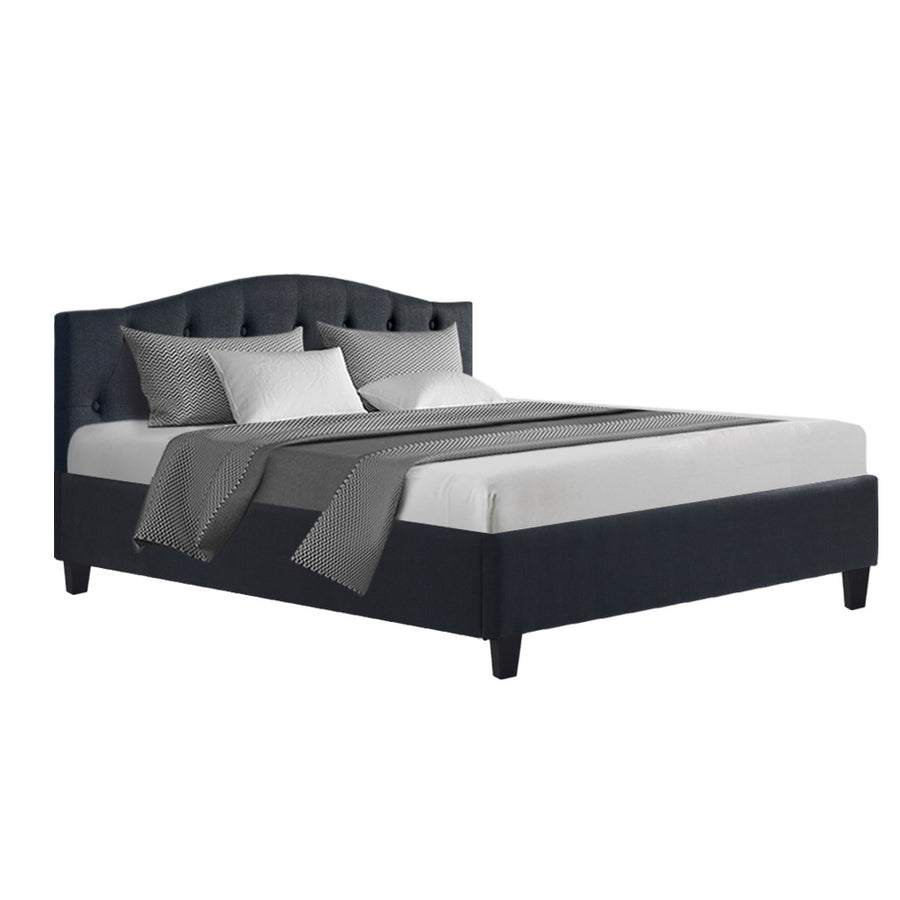 Lars Bed Frame Fabric - Charcoal Queen
Regular price $202.99 Sale $597.95
Description
Our contemporary Lars Bed Frame has all the qualities that will make you stop and say WOW! Wrapped in a high quality faux linen fabric for the bedhead and sides; the bed frame exudes class and finesse all round. The large tufted bedhead accommodates reading or watching a movie in bed in total comfort whilst the wooden arched slat base provides a natural elasticity to the support so that it can easily adjust to your sleeping profile. It also eliminates disturbances when two people are sleeping in the bed and someone moves in their sleep. Sturdily constructed with reinforced steel bars and held together with heavy-duty connectors, this bed frame can really do wonders for your precious sleep.
*Note: Mattress is sold separately.
Features
Upholstered with premium faux linen fabric
Breathable non-woven fabric
Stylish large bedhead
Padded with high-density foam
Solid wood frame
Wooden arched slat base
Heavy-duty metal connectors
Easy assembly
*Note: The actual colours may vary slightly to the images.
Specifications:
Material: 100% Polyester, foam and wood
Slats: Plywood
Fits standard Queen-sized mattress: 203cm x 153cm
Overall dimensions: 213cm x 159cm x 96cm
Weight capacity: 300kg
Colour: Charcoal
Package Contents
1 x Bed Frame
1 x Assembly Manual