Keezi Kids Wooden Picnic Bench Set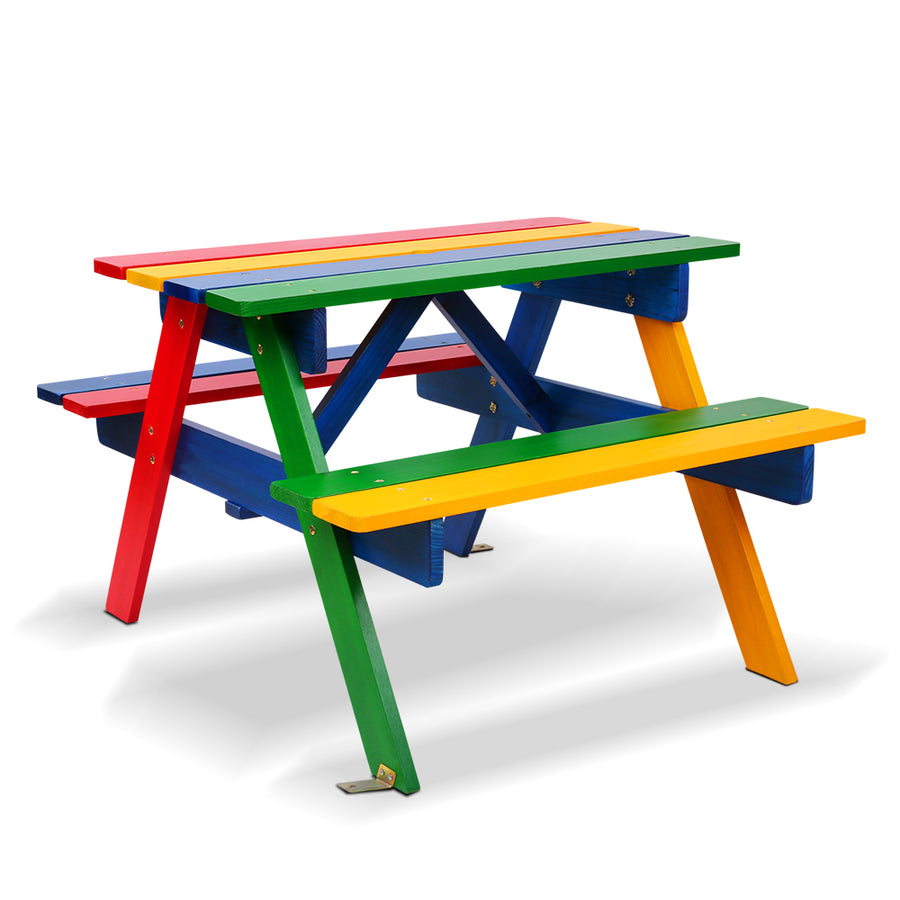 Keezi Kids Wooden Picnic Bench Set
Regular price $75.99 Sale $102.90
Description
Give your kids more fun under the sun with the Keezi Kids Outdoor Table Set. Finished in vibrant rainbow colours, the Table Set is certainly an inspiration for creativity.
Crafted from natural Fir wood, the Kids Outdoor Table Set comprises a table and two interconnected benches. Fastening brackets are also provided to keep the Table safely in place at all times. Better still, the entire ensemble can also be used indoors to brighten up your kids' room or play area.
With its non-toxic water-resistant finish and colourful shade, our Keezi Kids Outdoor Table Set is guaranteed to provide endless happy moments and inspired creativity for kids three to eight years old.
Features
Suitable for outdoor or indoor
Seats up to 4 children
Vivid colour
Nature wood texture
Sturdy and durable 100% solid wood construction
Non-toxic paint and water-resistant finish
Extra fastening bracket
Instructions included
Easy to assemble
Specifications
Material: Fir Wood
Color: Solid Natural Wood
Ages suitability: 3-8 Years
Sized to seat: 4 Children
Table area: 75 x 40 cm
Chair area: 75 x 18 cm
Height(to Seat): 34 cm
Height(to Table): 54cm
Board Thickness: 18mm
Weight Capacity: 100kg
Package Content
1 x Kids Picnic Table&Bench set
1 x Assembly Manual