Instahut Set of 4 Umbrella Base Set Black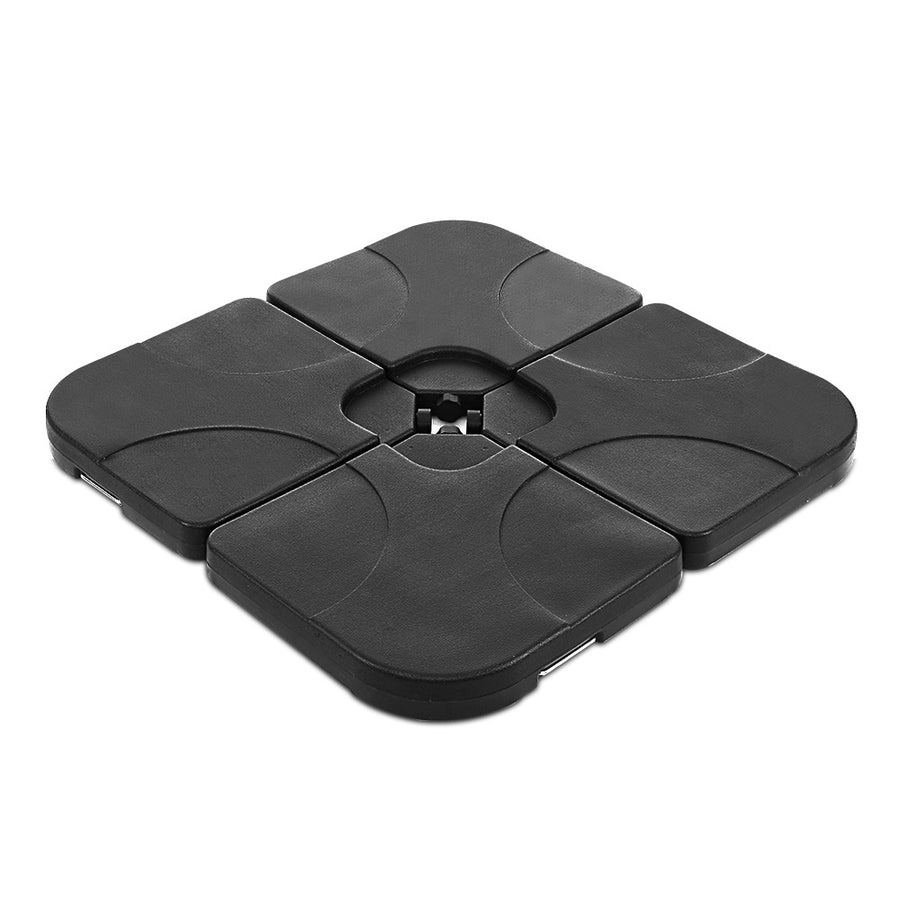 Instahut Set of 4 Umbrella Base Set Black
Regular price $79.99 Sale $161.99
Description
If you need a stable and strong base for your patio umbrella, look no further than our Offset Umbrella Base. Designed to handle moderate gust of winds, our Umbrella Base promises to hold fast at all times.

The Umbrella features a sturdy 4-plate construction that supports your umbrella stand perfectly for guaranteed stability. It is constructed of heavy-duty HDPE plastic that prevents it from fading. To use it, just fill each base with water through the fill spout. Each piece weighs up to almost 15kg when fully filled with water, giving you a combined base weight of up to 60.6kg.

Better still, you can use it as a 2-plate, 3-plate or 4-plate configuration that best suits your requirements. Whichever set-up is used, you can be assured that our Offset Umbrella Base is outstandingly efficient and reliable. Get yours today.

Note: This base does not suit Roma outdoor umbrella in-store.

Features:
* Used with patio umbrella of 300cm diameter
* Sturdy 4-plate construction
* Heavy-duty HDPE plastic
* Easy fill spout
* High weight capacity
* Carry handle
* Easy to operate
Specifications:
* Material: PE Plastic
* Total weight before filling: 8.6kg
* Maximum total weight after filling: 62.05kg
* Dimension: 50 x 50 x 7cm
* Colour: Black
* Assembly Required: Yes
* Please note: This item comes in 1 packages

Package Content:
1 x Umbrella Base