Instahut 3m x 2.5m Retractable Straight Drop Roll Down Awning - Grey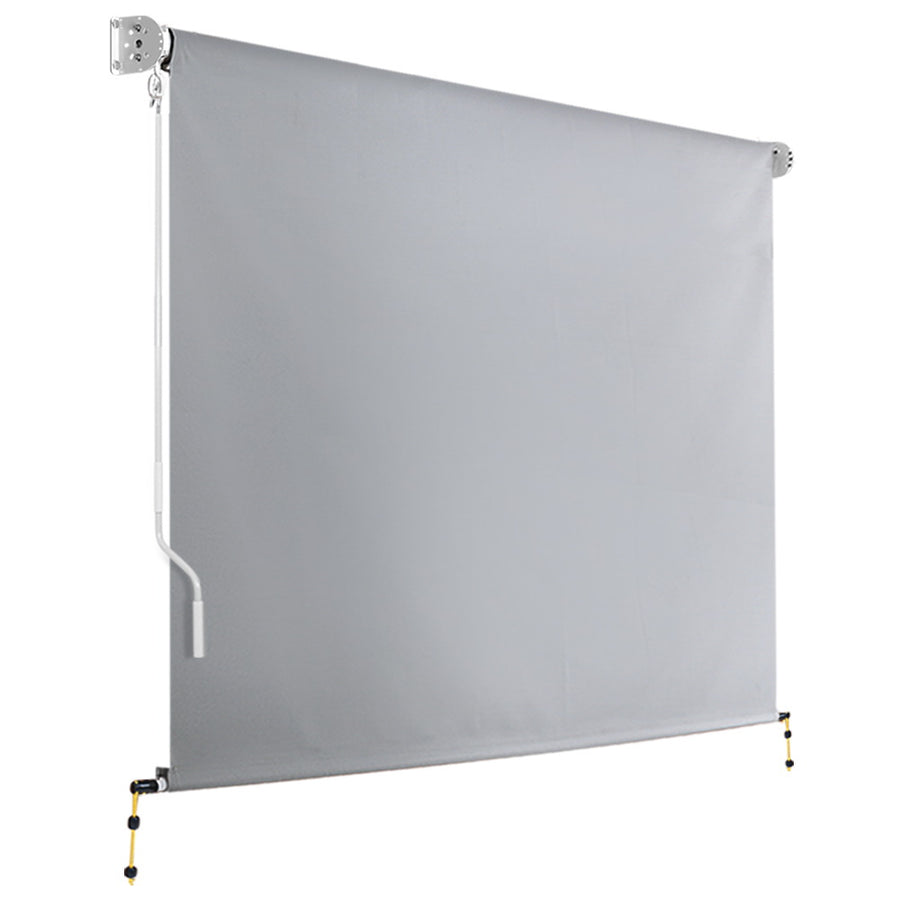 Instahut 3m x 2.5m Retractable Straight Drop Roll Down Awning - Grey
Regular price $180.99 Sale $333.99
Description
With scorching summers, it is always good to have an extra shade for the home, patio, garden or terrace blocking the prevailing wind and low-lying sun. That is where our Instahut Retractable Screen will come in handy.
Our Retractable Screen comprises a sturdy aluminium frame and high-quality and highly breathable 100% polyester fabric shade. That's means you get good air flow for maximum ventilation and ample cool shading as well. Both frame and shade are made UV and tear-resistant respectively and designed to be durable and longlasting in all kinds of weather conditions(Only for normal weather condition, extrem weather condition is excluded).
To lower or raise the screen, simply use the provided hand crank rod on the side for easy operation. Mounting the frame and shade is made simple with the included wall brackets.
So don't let the sun get to you with its harmful UV rays. Keep them at bay with our Instahut Retractable Screen. Get yours today.
Please note: Photos are for illustration purposes only. It is recommended that the Screen be installed by a professional to ensure safe and proper installation.
Features:
* Perfect for indoor and outdoor living spaces
* Shade from sun
* More privacy space
* Breathable fabric mesh screen
* Hand crank rod
* Aluminium frame
* UV and tear resistant
* Simple installation
* Wall brackets included
Specifications:
* Frame: Aluminium
* Screen: Fabric
*Dimension: 3M x 2.5M (size include brackets)
*Colour: Grey
*Assembly Required:Yes
*Pls note:This item comes in 1 package.

Package Content:
1x Retractable Screen
1 x Manual