Instahut 2X6M Retractable Side Awning Garden Patio Shade Screen Panel Grey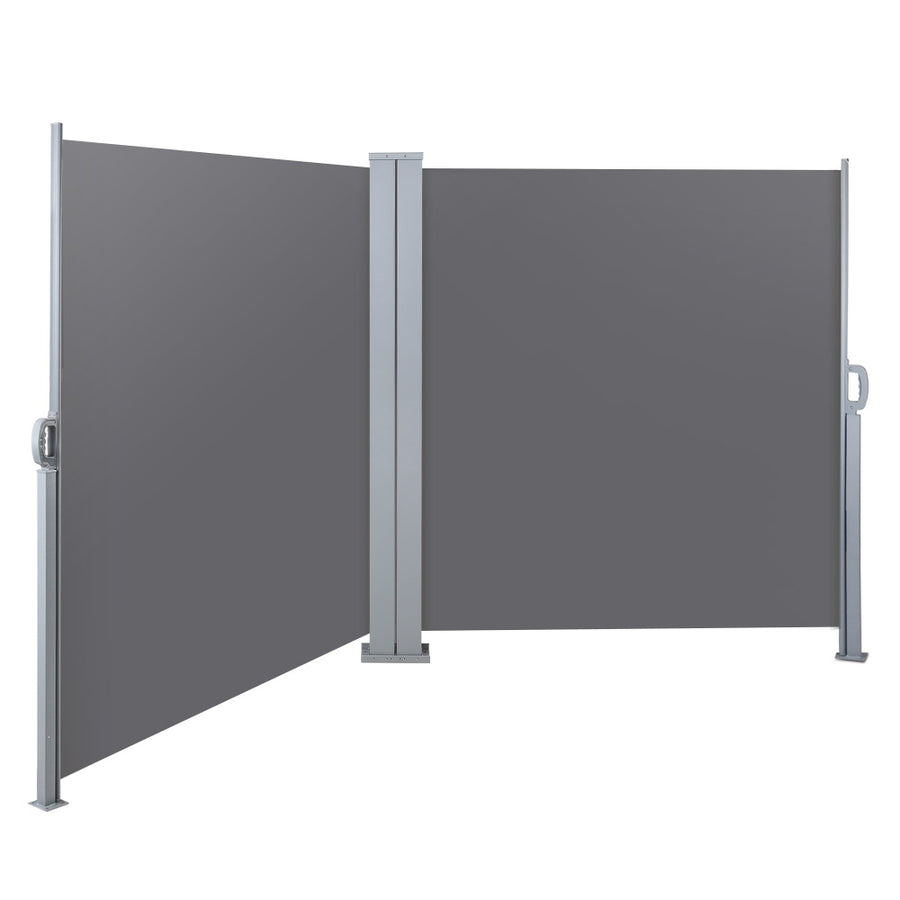 Instahut 2X6M Retractable Side Awning Garden Patio Shade Screen Panel Grey
Regular price $154.99 Sale $393.99
Description
Made from UV-resistant and tear-proof polyester with robust steel frame, our Instahut Retractable Double-sided Awning is perfect for outdoor application. It is excellent at blocking prevailing wind and low-lying sun, as well as providing additional privacy. It has a stable base and can be installed at flexible angles of up to 90 degree. The awning has a width of 6m and has an automatic roll-back function for easy keeping.
Please note: Photos are for illustration purpose only. It is recommended that the awning be installed by a professional to ensure correct installation.
Features
* 100% polyester fabric awning
* Steel frame
* UV and tear resistant
* Simple installation
* Automatic roll-back function
* Perfect for patio, backyard, balcony, and any outdoor applications

Specifications
* Material: Steel frame with 100% polyester
* Fix bar: 3.5cm x 3.5cm x 100cm
* Fix bar base: 8cm x 8cm x 0.3cm
* Fixing pin height: 2.8cm
* Size: 2m x 6m
* Colour: Grey
*Assembly Required:Yes
*Pls note:This item comes in 1 package.

Package Content
1 x Instahut Retractable Side Awning
1 x User Manual