Evapolar evaSMART Personal Portable Air Cooler and Humidifier with Alexa Support and Mobile App, for Home and Office, with USB Connectivity and Built-in LED Light, Black (EV-3000)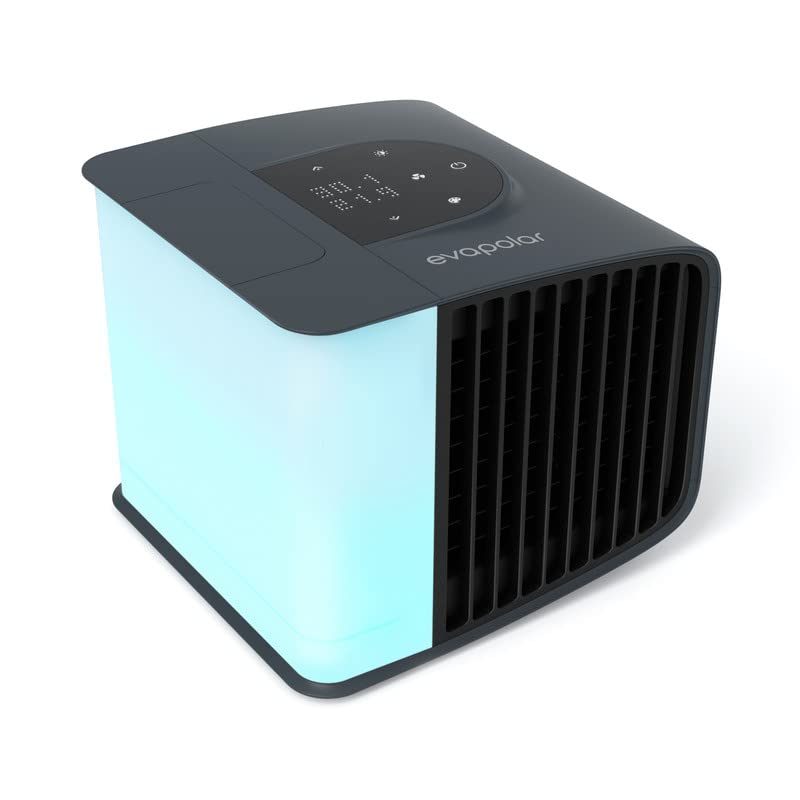 Evapolar evaSMART Personal Portable Air Cooler and Humidifier with Alexa Support and Mobile App, for Home and Office, with USB Connectivity and Built-in LED Light, Black (EV-3000)
Regular price $343.99 Sale $309.00
Description
3-IN-1 COOLING – Evapolar evaSMART Mini Air Cooler сools, humidifies, and refreshes the air for healthier breathing. Super portable swamp cooler with a handy handle and one button control
NATURAL PERSONAL COOLING - evaSMART Mini Air Cooler efficiently cools your personal space.
ENERGY-EFFICIENT & COST-SAVING – evaSMART Evaporative Mini Air Cooler consumes 12W (up to 100x less than an AC unit) and saves your bills!
PORTABLE & USB POWERED - connect evaSMART Mini Air Cooler to an electricity source — a socket, a powerbank, a laptop and enjoy the coolness effect!
100% SAFE FOR BREATHING - The cartridge inside the evaSMART Personal Air Cooler is made from long-lasting biodegradable basalt fibers. Replace cartridge every 3-6 months to ensure good air quality. Please note, natural color of evaBREEZE basalt-based cartridge may differ from white to dark green!
Cooling power: 100W-400W / 340-1260 BTU/hr
Noise Level: 25-50 dB
Water refill cycle: 3-8 hours
Water tank capacity: 1300 ml / 44 oz
Voltage: 5 V
Item Weight: 1820 g / 4 lb
Package set:
1x Replaceable cartridge, 1x Power cable USB micro, 1x Funnel and 1x Product Guide