Digital Dynamometer Hand Grip Strength Muscle Tester Electronic Power Measure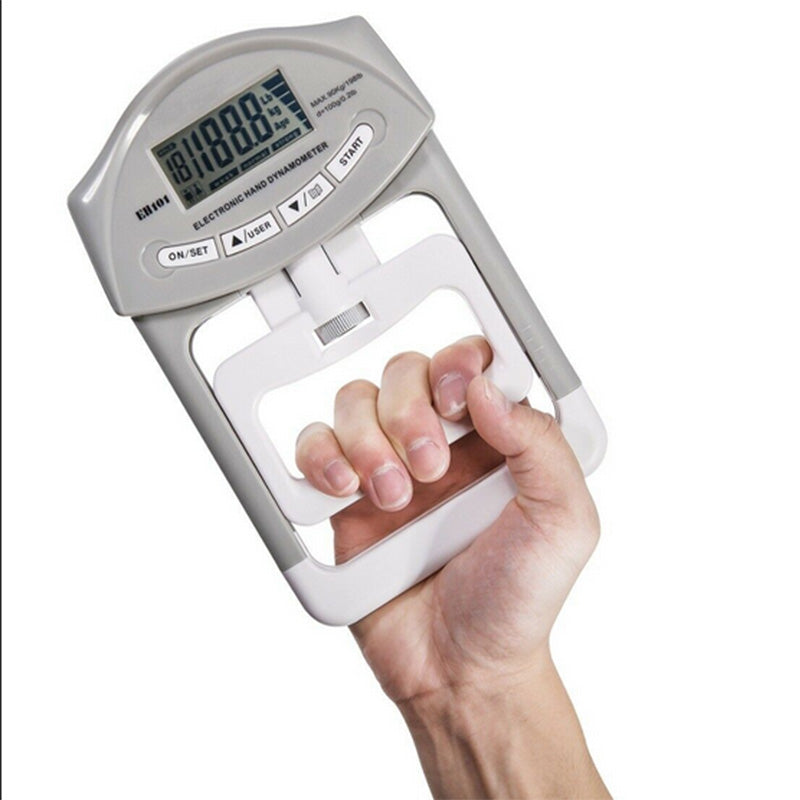 Digital Dynamometer Hand Grip Strength Muscle Tester Electronic Power Measure
Regular price $35.99 Sale $65.76
Description
Features:
- Made of high quality material, durable in use.
- Measures grip power or isometric grip force safely and accurately.
- Assesses results based on age and gender averages.
- Saves and stores result for multiple users.
- Maximum grip force measured 90kg.
- Sturdy, ergonomic hand grip.
- Large, easy-to-read LCD display.
Specifications:
Type: Digital Dynamometer
Colour: Grey
Size: 130x195mm
Display: LCD
Power Supply: 2 x AAA batteries (Included)
Maximum Grip Force: 90kg/198Ib
Division Value: 0.1kg/0.2Ib
Weight: 0.65kg
Package Included:
1 x Hand Grip Strength Tester
2 x AAA Batteries
1 x User Manual
ATTENTION:
If the customer change their mind and want to cancel the order, please contact us within 2-3 hours after placing the order. Or, once the package is dispatched, we won't be able to intercept packages in transit. Please understand.