Devanti Portable Misting Fan with Remote Control - White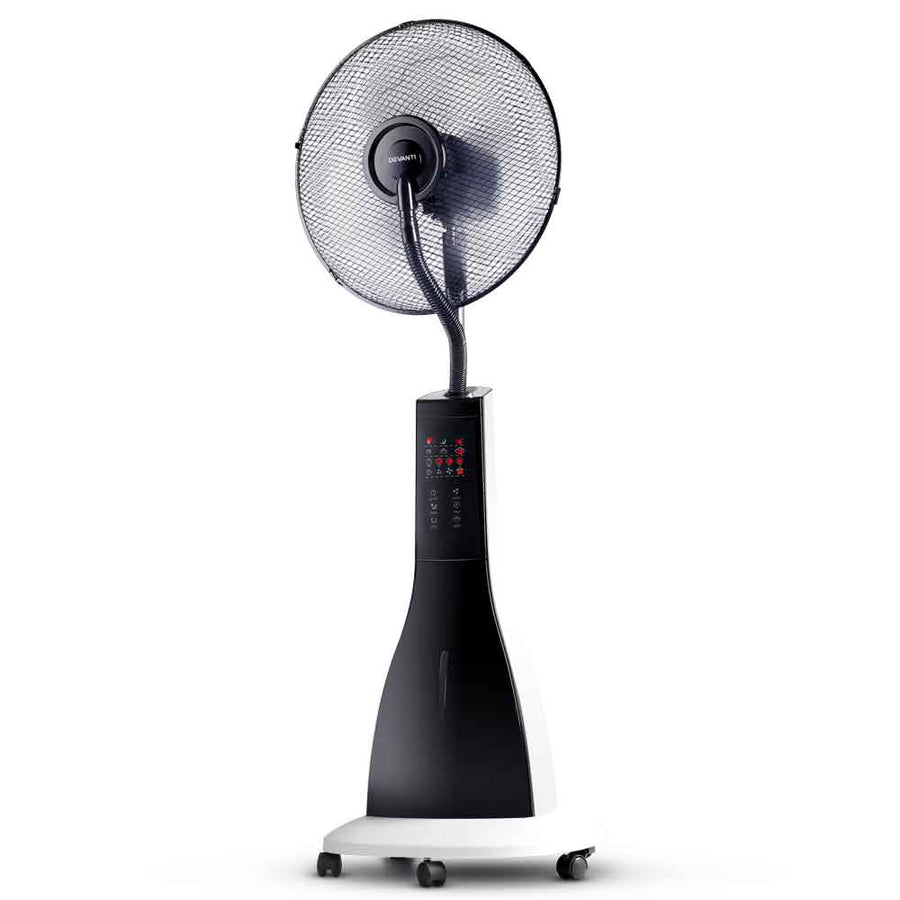 Devanti Portable Misting Fan with Remote Control - White
Regular price $149.99 Sale $259.95
Description
40cm Mist Fan with Remote Control White
The hybrid comes in the form of water fed to the fan blade to create a misty breeze. To operate the mist function, just remove the integrated water tank and top it up with water. And the fan will do the rest. The 3-litre water tank can provide misty coolness for up to 10 hours.
The 16" fan head utilizes a unique three-blade fan for better and stronger breezes that can be adjusted for three different speeds and an equal number of modes: Normal, Natural and Sleep, on the touch control panel. A 7.5 hours timer also allows you to pre-set the fan to work only during your preferred period.
With an 85°oscillation and 15°fan head tilt adjustment, the Devanti Mist Fan ensures wide coverage near and far, up and down the room while its wheeled base allows the fan to be used anywhere. Not least, a handy remote control also allows you to get the soothing breezes going from as far as five metres away.
Features
* Adjustable Mist Level
* 3 Speeds Setting
* 3 modes: Normal (Continuous), Natural (Changes time to time), Sleep (Shut off automatically)
* 7.5 hour timer
* 3L Water Tank
* Mist for up to 10hrs
* Touch control panel
* Remote control
* Oscillating head
* Safety fan guard
* 3 Transparent blades
Specifications
* Power: 90W
* Voltage: 220 - 240V/ 50 - 60Hz
* Speed level: 3
* Mist level: 3
* Modes: Normal, Natural, Sleep
* Remote: Works within 5m *Battery included
* Control panel: IMD Sensor Touching
* Timer: Up to 7.5 hours
* Oscillation: 85°
* Water capacity: 3L
* Mist output: 280ml/h
* Fan size: 16"/ 40cm
* Fan blade quantity: 3
* Colour: White
* Battery type of remote: Button CR2025
* Assembly required: Yes
* Number of packages: 1

Package Content
1 x Devanti Mist Fan
1 x Remote Control *Battery included
1 x User manual