Cuddly Baby 25-Panel Plastic Baby Playpen Interactive Kids Safety Gate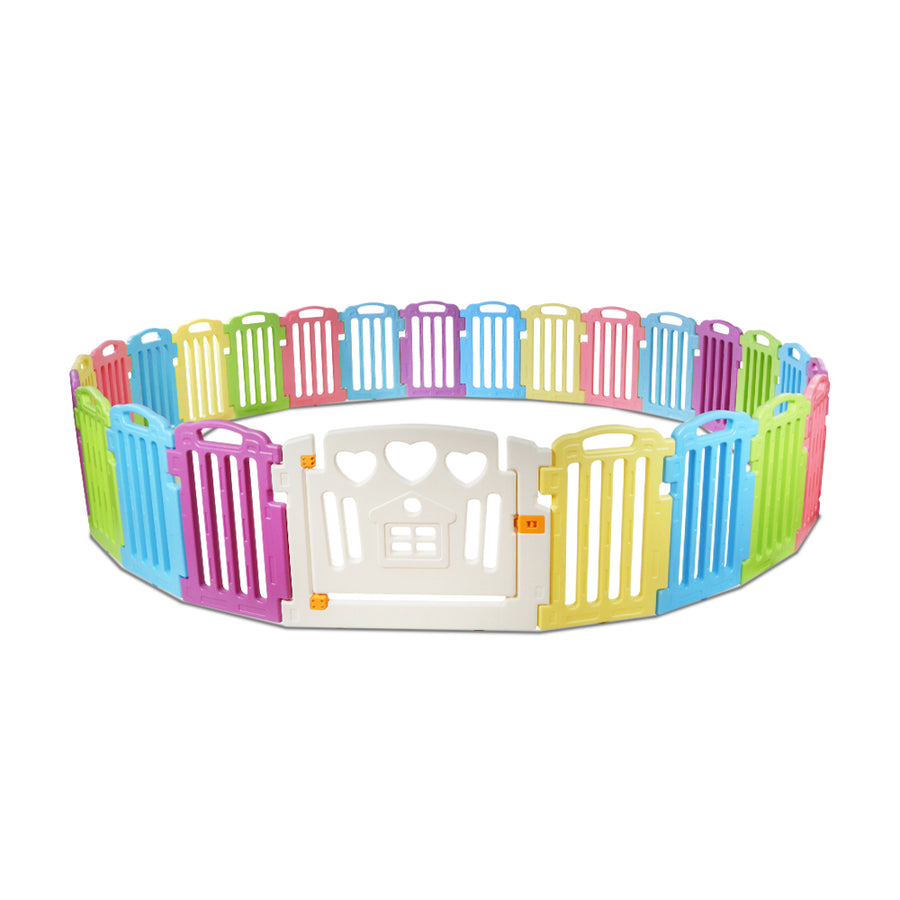 Cuddly Baby 25-Panel Plastic Baby Playpen Interactive Kids Safety Gate
Regular price $208.99 Sale $627.95
Description
Safe and secured. Our 25-Panel Baby Playpen is made of non-toxic plastic and designed with narrow gaps and enhanced safety joints to prevent any finger injuries. It also comes with a safety door lock to ensure junior will run out of the playpen when you are busy with house chores. With ample space to move around, the playpen also enables you to fill it with toys and play stuff without feeling cramped for your baby. The multi-coloured panels add a cheerful and vivid ambience with zero sharp edges or hazardous components. And it is so easy to put it together with bonus panel fixators to keep the panels firmly in place even with robust use.
Features
Enhanced safety joints design
Narrow and safer gaps
Non-toxic material
Zero sharp edges and wires
Zero metal components
Safety door lock - Slide to unlock/lock
Multi-coloured panels
Suction feet
Easy to assemble
Stackable for compact storage
Bonus panel fixators
Specifications
Material: Non-toxic plastic
Quantity of panels: 25
Quantity of panel fixators: 15
Colour: As shown in picture
Please refer to gallery for dimension of each panel.
Package Content
1 x Plastic Baby Playpen
1 x Assembly Manual