Bestway Steel Pro My First Frame Pool Kids Blue 1.22m x 30.5cm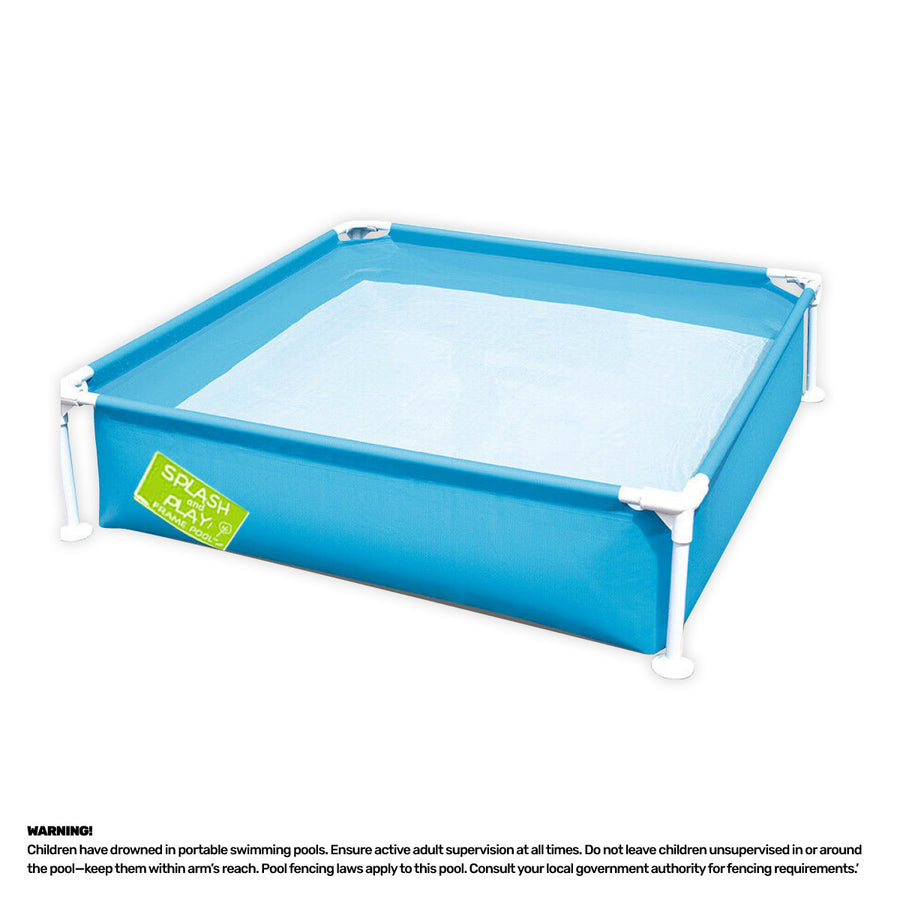 Bestway Steel Pro My First Frame Pool Kids Blue 1.22m x 30.5cm
Regular price $78.99 Sale $135.90
Description
Bestway Steel Pro Frame Pool is the perfect size for younger kids to enjoy some refreshing, splishy splashy summer fun in the sun. This compact pool is conveniently crafted to fit even in small backyards, and easy to pack and store for easy portability. It is made of PVC laminated fabric that is 3 times tougher than normal materials and features a rust resistant steel frame and sturdy corner frames to keep the pool standing strong all year long! Summertime doesn't get much better than this!
Product Features:
1x Blue Frame Pool
Dimensions: 1.22m (L) x 1.22m (W) 0.31m (H)
Capacity: 365L
Recommended for Ages 2+ years
Tear resistant PVC laminated fabric
Rust resistant steel frame and sturdy corner fixings
Easy set up and storage
Compact and portable
WARNING!
Children have drowned in portable swimming pools.
Ensure active adult supervision at all times.
Do not leave children unsupervised in or around the pool—keep them within arm's reach.
Empty and store safely after use.