Bestway 2.8m x 87cm Inflatable Sea Life Water Fun Park Pool With Slide 273L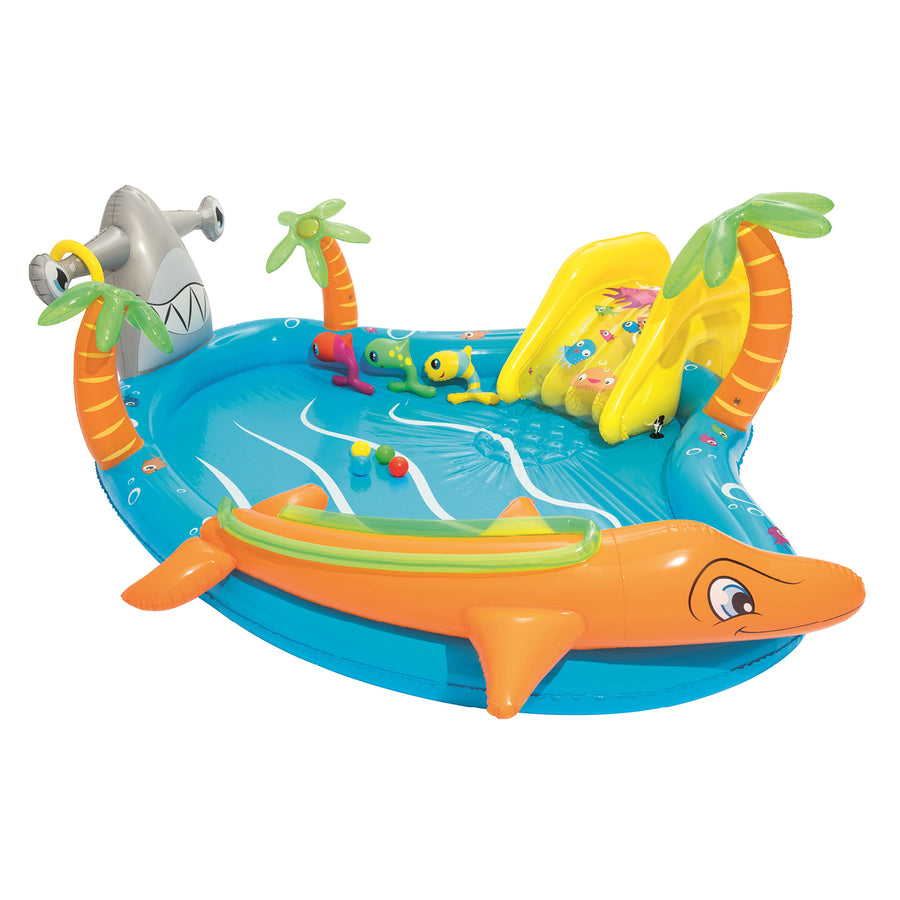 Bestway 2.8m x 87cm Inflatable Sea Life Water Fun Park Pool With Slide 273L
Regular price $120.99 Sale $219.90
Description
Bestway® Creating hours of fun in the summer sun is this inflatable sea life themed water fun park and pool. With a fun slippery slide and flowers that act as sprinklers this is sure to be a favourite activity for the kids to splash and play in.
Product Features:
Inflatable Water Fun Park and Pool
Measurements: 2.8m x 87cm x 2.6m
Water Capacity: 273 Litres
Sea Life Themed
Best Suited For Children 3+ Years
Included With Inflatable Pool: Inflatable 1 x Slide, 1 x Ring Toss, 3 x Inflatable Fish, 4 x Plastic Balls
1 x Repair Patch Included
Cushioned Floor
Mini Slide For Balls
Fitted With Inflatable Trees With Sprinkler Effect
Durable PVC Coated Polyester
Durable Pre-Tested Vinyl
Sturdy Construction
Easily Connects To Garden Hoses
Multiple, Engaging and Fun Accessories To Use
An Exciting and Entertaining Summer Activity
Ideal For The Family Yard
Perfect For Use During Warmer Months
Great To Set Up When Friends Or Family Gather
Pack With You On Family Summer Holidays Or When Camping
WARNING!
Children have drowned in portable swimming pools
Ensure active adult supervision at all times.
Do not leave children unsupervised in or around the pool – keep them within arm's reach.
Empty and store safely after use.