Artiss Storage Ottoman Blanket Box Linen Fabric Bed Foot Stool Chest Toy Bench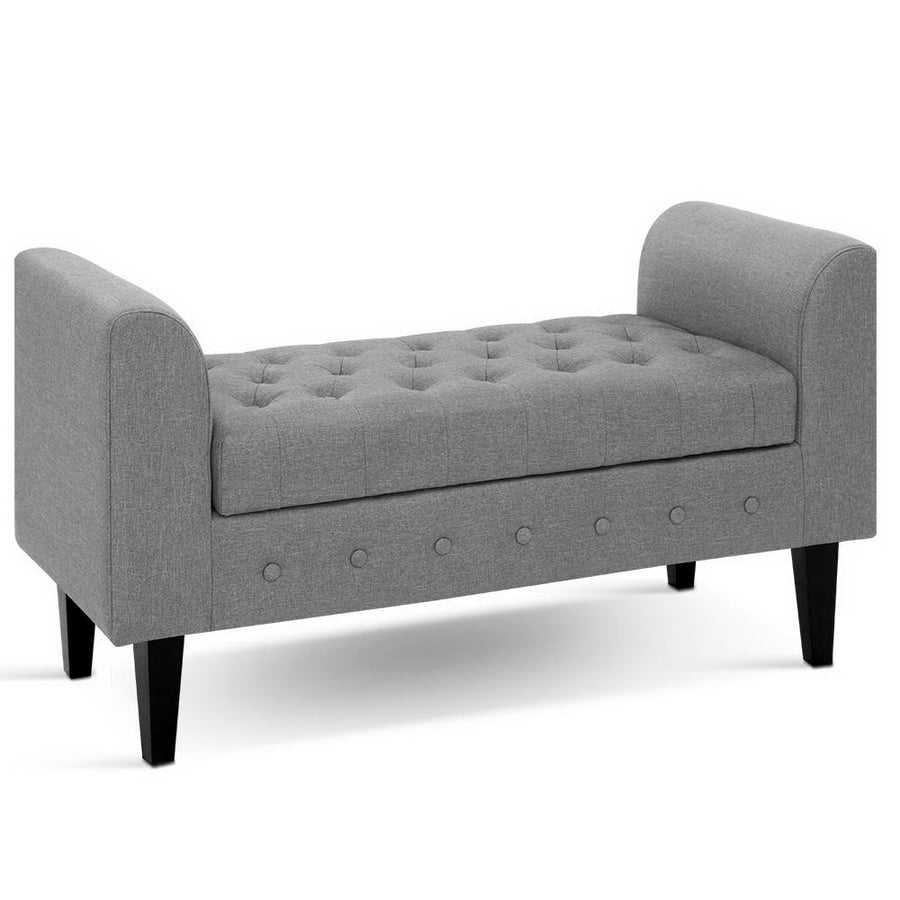 Artiss Storage Ottoman Blanket Box Linen Fabric Bed Foot Stool Chest Toy Bench
Regular price $204.99 Sale $449.95
Description
Lacking of a decent furniture that you can store your house essentials when you need extra seating space? Get a storage ottoman! What's better than a multi-functional ottoman, when it's not just for seating? You can store your unused blankets, cushions, pillows or even books that you want to read later. Keep your bedroom, living room or guest room as tidy as you can. Can be used as footstool as well if you like. Just multi-functional, as it states.
Made of solid wood and strong hinges, this piece of modern and contemporary furniture is to last for a long time in your home. With soft cushion top seat, it can be extra seatings for your guests when you have a party in your home. Just serve the purpose of having one any time you need it.
*Note: Actual product colours may vary due to lighting, studio photography, room conditions, different screens on various devices.
Features
Can be used as seating space, footstool & storage space
Elegant faux linen fabric
Armrests design
Tuffed seating
Sleek foam edges
Generous storage space
Lift-up lid
Solid wood construction
Robust metal hinges
Detachable solid wooden legs
Anti slip wooden feet

Specifications:
Brand: Artiss
Material: 100% Polyester & Foam
Overall dimension: 96 x 45 x 59.5cm
Weight capacity: 180kg
Colour: Light grey
Assembly Required: Yes
Number of packages: 1

Package Content
1 x Artiss Storage ottoman
1 x Assembly Manual