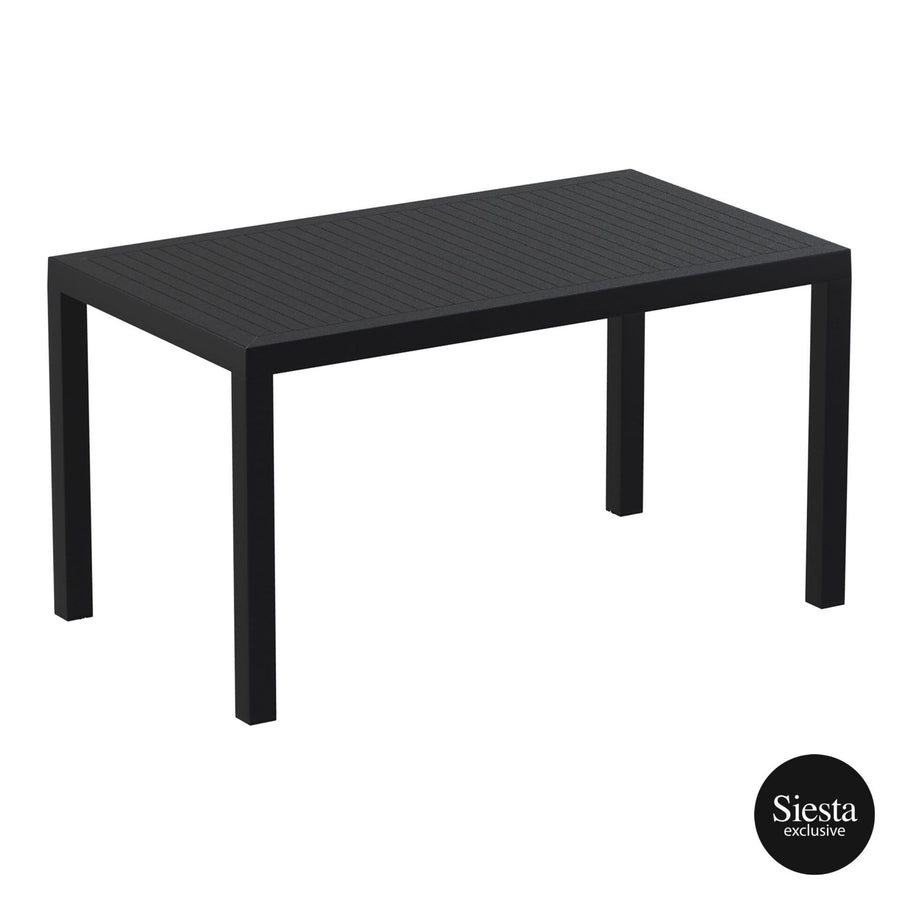 Ares 140 Table - Black
Regular price $743.99 Sale $702.24
Description
Description
The Ares Table is an injection moulded resin table, the non-metalic frame will never unravel, rust or decay. Reinforced with glass fibre to strengthen the legs and boost the weight capacity. The Ares Table is designed for shaded outdoor use, semi UV stable and weather proof. Strong yet lightweight, this table will add class to your venue. It's sleek profile is pleasant to the eye so this table is as charming as it is functional. Very easy to clean, just hose it down.
Features
Suitable for indoor use
Suitable for shaded outdoor use*
Available in: Black, White, Anthracite, Chocolate, Taupe & Teak
Dimensions: 1400L x 800W x 750H
Supplied unassembled
The Ares Table is produced with a single injection of polypropylene by means of the latest generation of air moulding technology
Unit Weight: 23 kg
Weather resistant, semi UV Stabilised
Produced in accordance with ISO 14001:2015 Environmental Management System Certification
*Warranty will not cover excessive fading if placed in direct sunlight.
Please Note: Product Sizes, Weights & Colours may vary and are subject to change.