Aquabuddy Solar Swimming Pool Cover 7m X 4m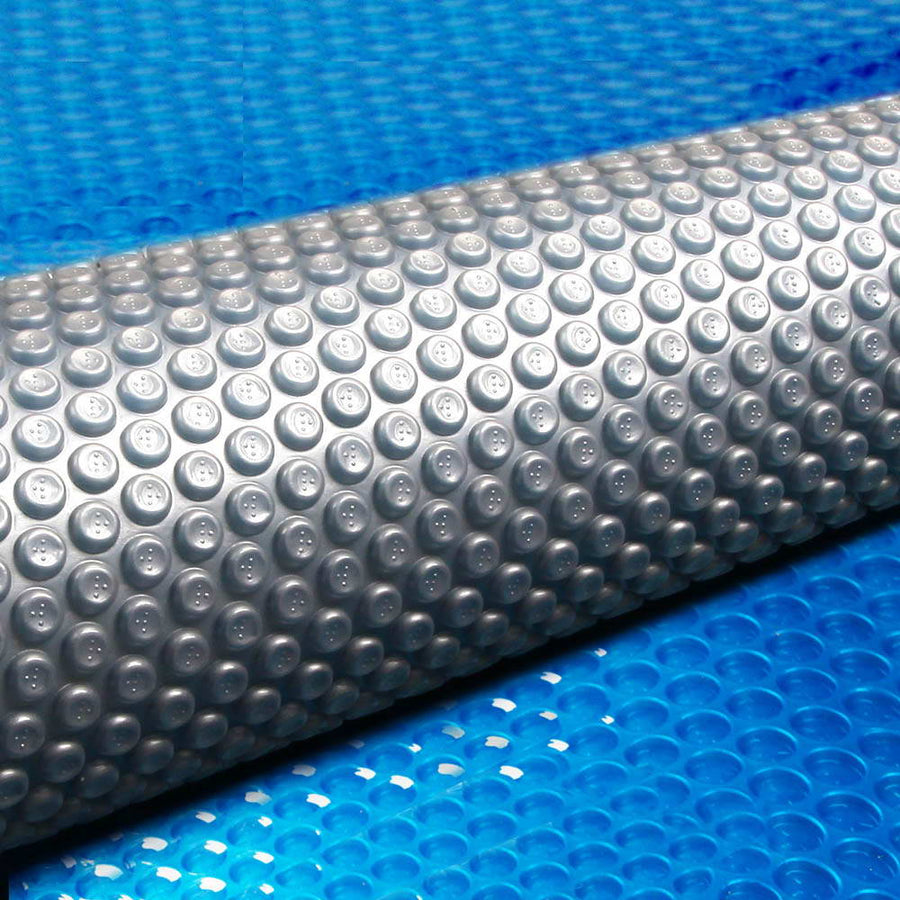 Aquabuddy Solar Swimming Pool Cover 7m X 4m
Regular price $128.99 Sale $241.99
Description
LDPE. It's the key to having a great swimming pool all year around. The acronym actually stands for Low Density Polyethylene. A thermoplastic that can withstand temperatures of up to 80℃ continuously. It's also what our Solar Pool Cover is made of to face up to the heat of the typical Australian summer. Incorporating an innovative split blue and silver isothermal design, the solar pool cover is able to let heat pass through via the translucent blue rippled surface during the day. At the same time, the silver underside acts to traps the heat to keep the pool warmer (about 5℃ more) longer. No more cold starts to a nice dive!
On top of that, our Solar Pool Cover, in addition to keeping debris at bay, also helps to cut down as much 97% evaporation water loss and prevent expensive pool health chemicals from escaping through the surface. The result is a warmer, cleaner and more hygienic pool every time you take a dip in it. What's more, at 500 Microns, the bubbled design is just the ideal weight and thickness to allow for easy handling of the cover without compromising on performance of the solar pool cover.
So say goodbye to costly and cumbersome pool maintenance and splish splash into good times ahead with our Solar Pool Cover.
Features
Genuine 500 micron with thick bubble surface
Blue top with silver underside design
Isothermal design
Highly durable quality; UV & chemical resistant
Welded joints; gives extra strength
Efficient heat distribution
Keeping the pool clean
Preventing filter from clogging
Reducing water evaporation by up to 97%
Reducing water and electricity cost
Reduce chemical usage in pool
Low maintenance
2 year warranty
Specifications
Brand: Aquabuddy
Size: 7M x 4M
Bubble diameter: 12mm
Bubble height: 3.5mm
Colour: Blue
Assembly required: No
Number of Packages: 1

Package Content
1 x Solar Pool Cover