Air Table 180 - Black (Top & Base)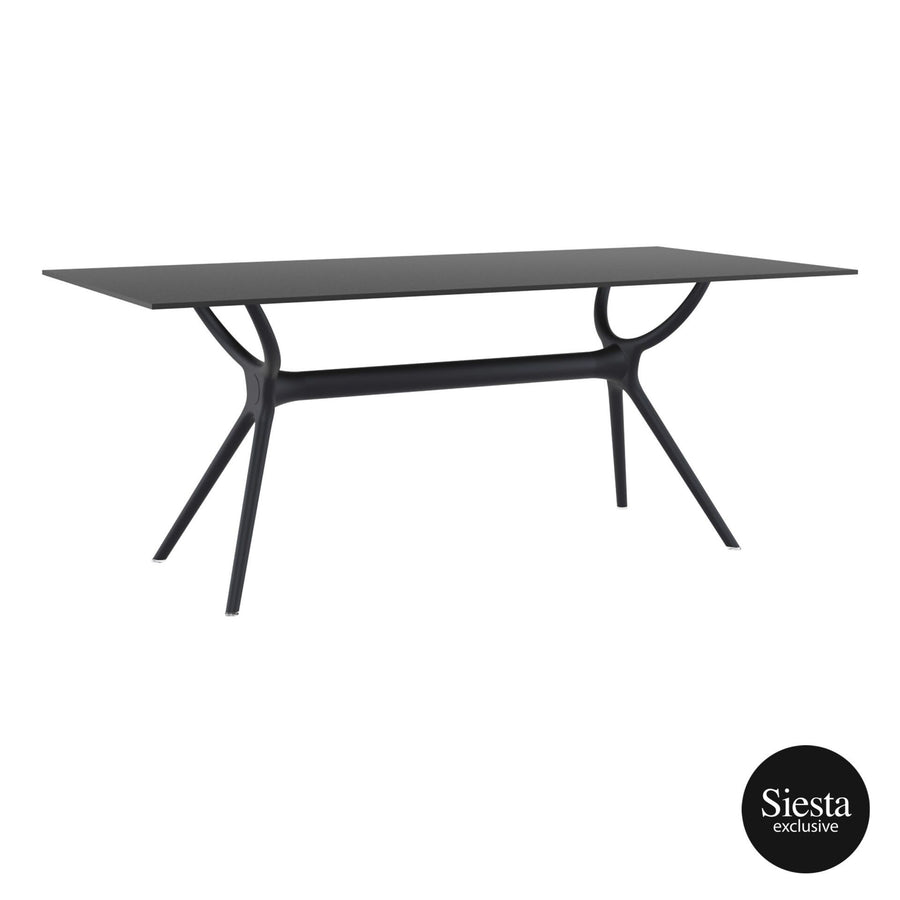 Air Table 180 - Black (Top & Base)
Regular price $1,755.99 Sale $1,657.37
Description
Description
The Siesta Air Table 180 is produced by the latest generation of air moulding technology with a single injection of polypropylene. This table comes with HPL compact laminated 12mm thick tops. Available in black or white. This table is UV stabilised making it suitable for indoor and outdoor use. Can be disassembled.
This table is a classy option for any commercial venue. It boasts sturdiness and durability and comes with a 2 year structural warranty.
Features
Suitable for indoor and outdoor commercial use*.
Available Sizes: 1800x900RCT
Unit Weights: 1800×900 – 41kg
Table height: 740mm
Available In: Black and White
Made of polypropylene
Matching Products: Air Chair®/li>
Replaceable feet
Supplied unassembled
Made in Europe
*It is advisable to select white air table tops for use in direct sunlight conditions. Dark colours (Black) used in direct sunlight become hot and will fade over time. Dark coloured tops should only be used in shaded outdoor areas. Fading & warping of dark coloured tops used in direct sunlight is not covered under warranty.
Please Note: Product Sizes, Weights & Colours may vary and are subject to change.