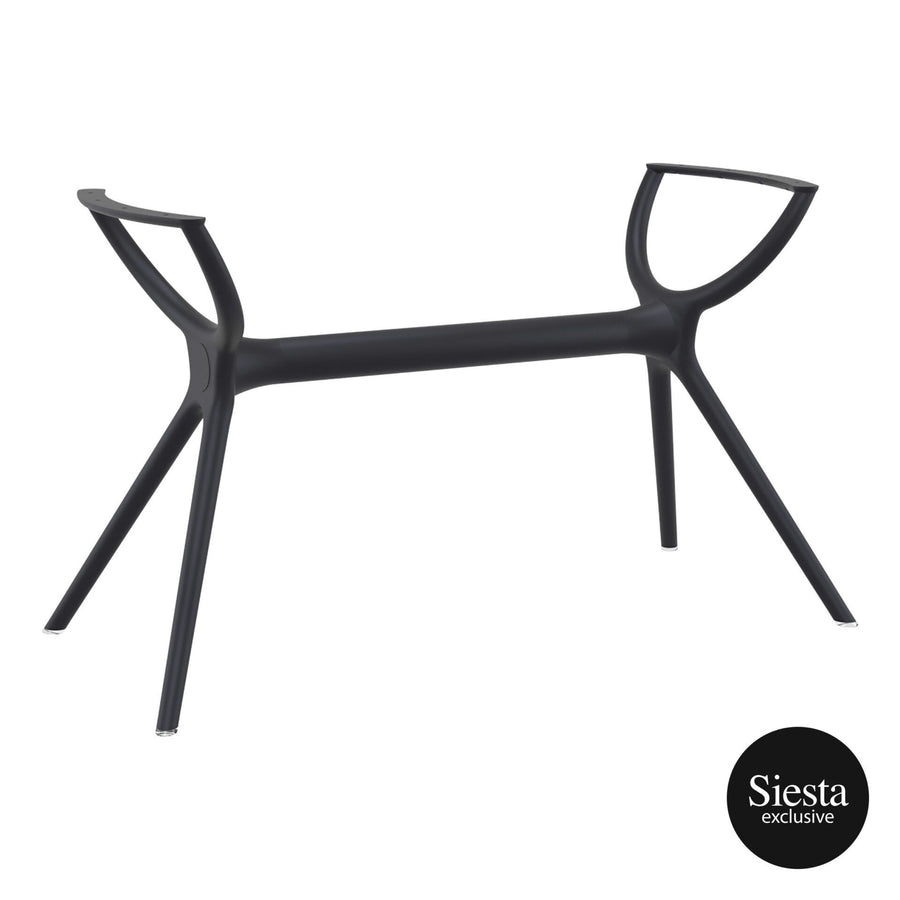 Air Legs Medium - Black
Regular price $599.99 Sale $566.39
Description
Description
The Siesta Air Legs Medium are produced by the latest generation of air moulding technology with a single injection of polypropylene. These legs are a classy and suitable option for any table top within the size range of 70cm x 120cm to 80cm x 160cm. These legs are available in either Black or White. They are UV stabilised making them a great option for both indoor and outdoor commercial environments. Can be disassembled.
These table legs boast sturdiness and durability and come with a 5 year structural warranty.
Features
Suitable for indoor and outdoor commercial use.
Available In: Black and White
Made of polypropylene
Matching Products: Air Tables, Air Chair?/li>
Dimensions: 725H x 1120W x 580D
Replaceable feet
Supplied unassembled
Unit Weight: 8.3 kg
Made in Europe
Only suitable for Siesta Air & Ibiza Table Tops
Produced in accordance with ISO 14001:2015 Environmental Management System Certification
Please Note: Product Sizes, Weights & Colours may vary and are subject to change.