2 Pack Wall Mounted Adhesive Stainless Steel with Hooks Bathroom Shelf Storage Organizer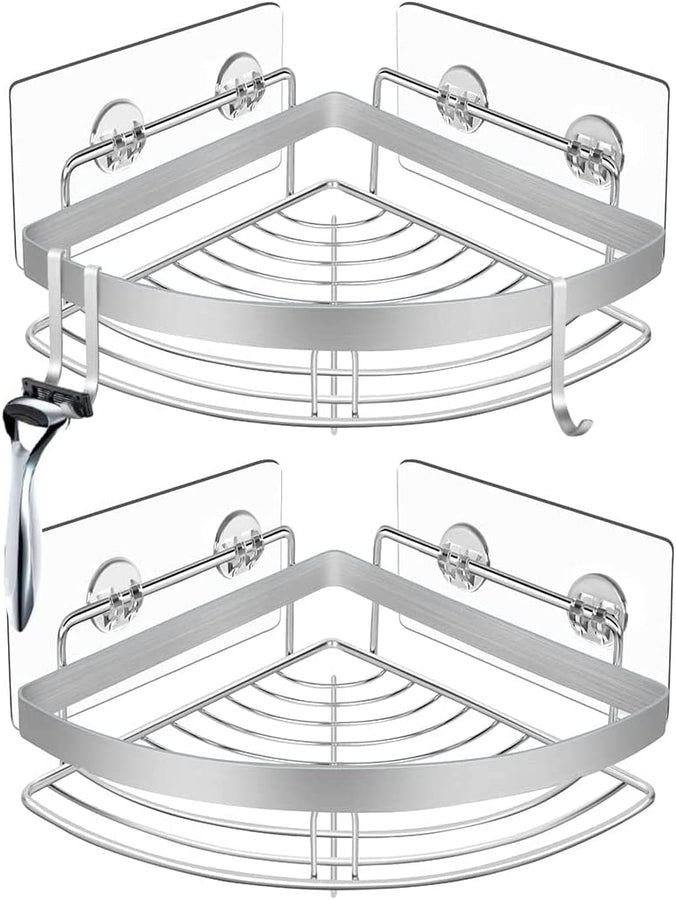 2 Pack Wall Mounted Adhesive Stainless Steel with Hooks Bathroom Shelf Storage Organizer
Regular price $46.99 Sale $65.00
Description
2 Pack Wall Mounted Adhesive Stainless Steel with Hooks Bathroom Shelf Storage Organizer
This item stands out for the following characteristics:
Rustproof and Strong Bearing Capacity: Shower organizer are made of SUS304 stainless steel, not easy to rust and has strong bearing capacity. Each shower organizer can hold 30 pounds, and can be used to place a lot of cleaning products such as shower gel, shampoo, skin care products in the bathroom
Accessories:You can get 2 shelves, 3 hooks, 6 adhesives, and 1 copy of installation instructions. 3 Removable hooks to increase storage space for bath towels, towels, brushes, razor, etc. 6 packs of strong adhesives can be used as backups to replace old adhesives
Kitchen storage: Wall mounted corner storage shelves can be used in the kitchen to store spices, cans, kitchen gadgets, etc
Easy to install and disassemble: installation guide: included with the installation manual, can be installed according to the instructions, without other tools. Removal instructions: Heat with a hair dryer for 5 minutes, then peel off
Key features:
Item Dimensions: 22 x 22 x 5.5 cm.
Item weight: 1 kg.
Package Dimensions: 23 x 23 x 14 cm.
Package weight: 1 kg.
The box includes the product and all its components and a simple instruction set. One product for package.