12 Magnetic Spice Jar Tins and Steel Plate - 150g Seasoning Storage Containers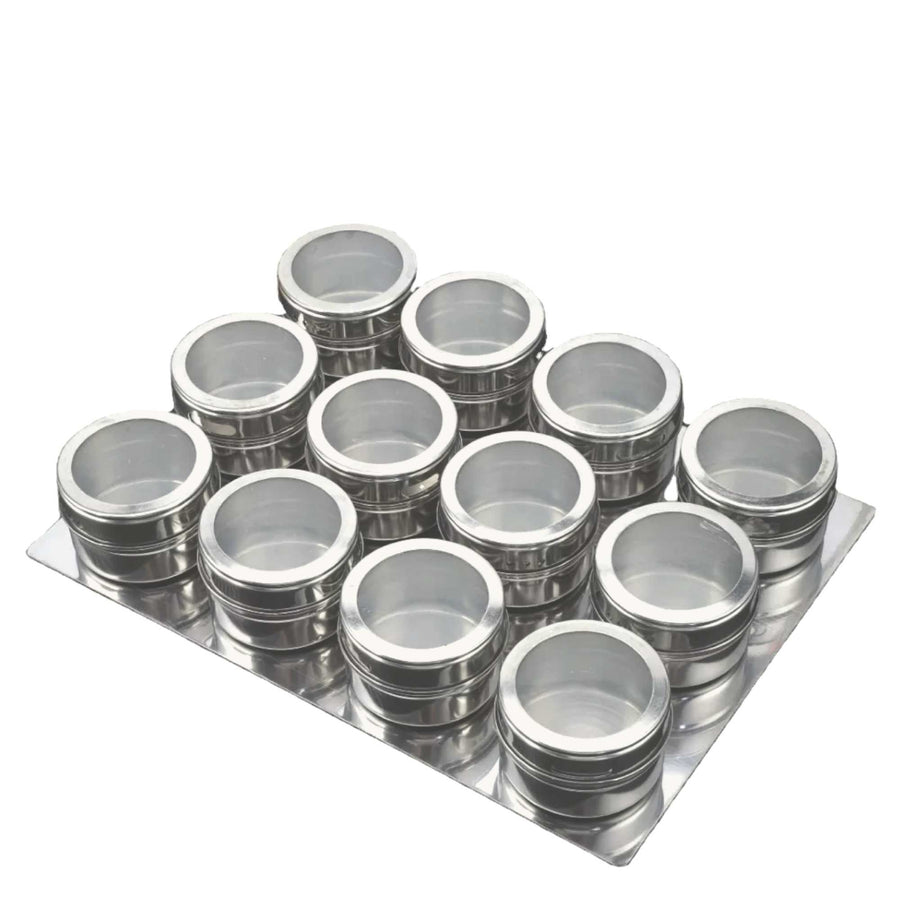 12 Magnetic Spice Jar Tins and Steel Plate - 150g Seasoning Storage Containers
Regular price $66.99 Sale $84.00
Description
Spice up your cooking with this stainless steel spice jar rack set. The tins feature a shaker transparent lid and magnetic base, and come with a stainless steel plate, ready displayed on any kitchen benchtop. Fill the jars up with your favourite spices or teas for easy application and storage.

The jar has 2 dispensing shaker openings so you can monitor the rate at which the spices are poured. Made from durable stainless steel with transparent opening at the top of the lids so you can observe the contents inside. 

Smooth twist opening method, means the jars are easy to close and open. 

Features:
Magnetic Base
Shaker lid
Smooth Twist lid
Metal display storage plate
Specifications:
Quantity: 12
Metal Board Size (cm): 30.5 (L) x 21.5 (W) x 5 (H)
Material: Stainless Steel (201)
Colour: Silver
Jar Size (cm): 6.5 (L) x 6.5 (W) x 4.7 (H)
Jar Capacity: Approx. 150g
 Package Includes:
12 stainless steel spice jars with magnetic base
1 stainless steel display plate 
Please Note: Contents are not included.