1-100 Cattle Number Ear Tag 5x2cm Set - Mini Red Cow Sheep Pig Livestock Label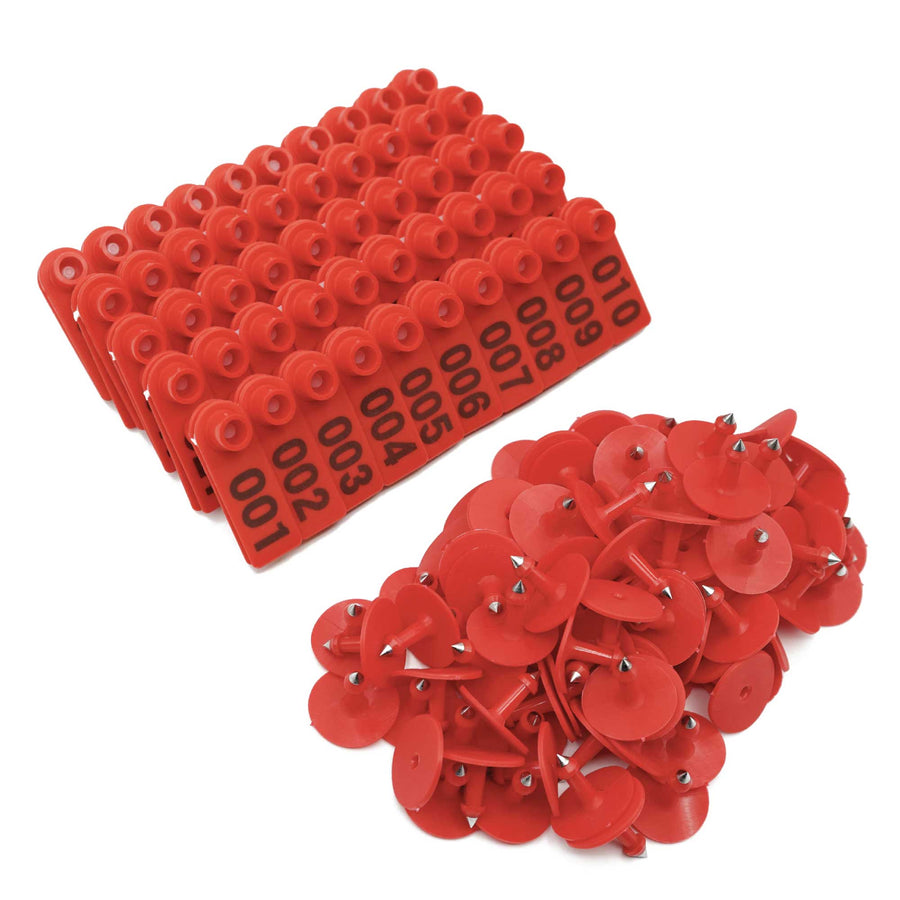 1-100 Cattle Number Ear Tag 5x2cm Set - Mini Red Cow Sheep Pig Livestock Label
Regular price $32.99 Sale $42.00
Description
Our Numbered Cattle Ear Tags are perfect for signing small or larger size livestock, cattle and animals, such as pigs, sheep, goats, cows, rabbits, dogs and more.
Easily and conveniently identify individual livestock in an instance using a numbered system.
Also can be applied in breeding populations for epidemic prevention and control, meat quarantine, and all information needed for management of livestock.
Red - Numbered Mini Ear Tag
Numbered tags from 001-100 with pins
Made of Thermoplastic polyurethanes, long durability, with copper nails
Rectangular shape
Usually used to tag sheep or cattle of similar size
Colour: Red
Weight: 2 grams
Dimensions: 5cm length x  2cm width
Pin Button: 20mm Pin Part Length x 28mm Diameter
Note: There may be a slight variance in colour shade of red, as pin and tag sets are randomly chosen and shipped.