FOSCAM 4 MEGAPIXELS 1080P PANTILT WIRED DUAL BANDWIFI IP CAMERA BLACK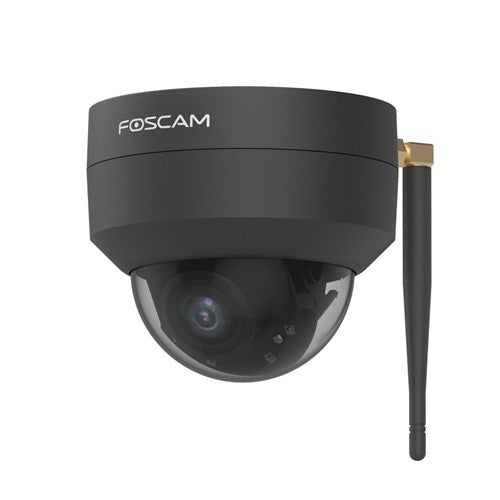 FOSCAM 4 MEGAPIXELS 1080P PANTILT WIRED DUAL BANDWIFI IP CAMERA BLACK
Regular price $204.99 Sale $298.99
Description
The all new Foscam D4Z wireless outdoor WiFi dome security camera offers 4x optical zoom in a vandal proof housing. Foscams new dome offering will have your security needs covered with 350 degrees horizontal and 85 degrees vertically and 4x optical zoom. View up to 20m day and night. Control with Alexa or Google. The built in mic and speaker allows you to interact with your environment.
The internal Micro SD card slot makes it easier to operate for local storage. The easy setup procedure is specially designed for DIY surveillance lovers. The multiple access methods allow you to view real-time video on browsers smart phones or locally on a monitor.
Intelligent motion detection tells you when somethings up. Regular firmware release from FOSCAM is a good way to protect your camera away from hackers. What you need to do is just update the cameras firmware by one click. This is what a powerful and versatile camera should be.